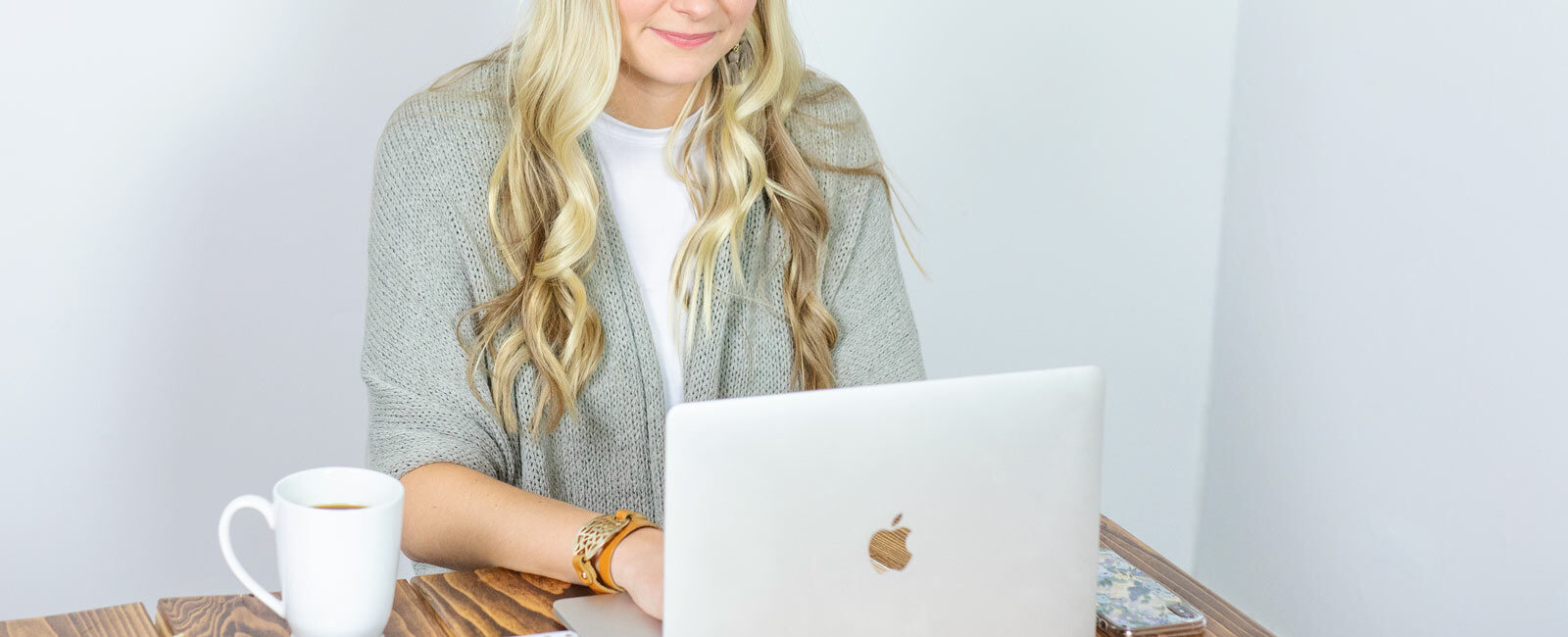 Will Changing Website Platforms Hurt My SEO?
Changing website platforms is one of the scariest things you can do as a business owner if you've been working on your SEO.
I often get questions from my SEO clients and students when they're thinking about switching to a different website platform, for example from Wix to Squarespace. 
"Will my rankings drop if I switch website platforms?"  "Will I lose traffic?"  "Will this hurt my SEO?"
In this article, I'm going to cover what you need to think about when you're considering building a new website on a different platform.
A really good question about switching website platforms
This was the question I received that sparked this article, from a past Wedding SEO Bootcamp student:
If I switch my website from Squarespace to Showit but keep my same domain name, does my SEO transfer? Or will I have to build up again from scratch?
Let me fill you in on what you retain when you switch platforms, and what you don't.
What "stays" for your SEO when you change your website platform
✔ You keep your domain authority
Let's imagine you are going to switch platforms and redesign your website but keep your domain name the same.  This is the most common scenario I see for creative business owners.
> For example, imagine I was moving this website from WordPress to Squarespace but keeping the domain name saradoesseo.com the same.
In this case, Google understands that you are the same business, and you retain your domain authority and PageRank.
The good news—If you have done a lot of work building backlinks to your site and a reputation online, you keep that reputation with Google no matter where you host your website.
In other words, your business's authority for SEO is tied to your domain name (saradoesseo.com), not your website design or platform or hosting company.
> Here's what to consider if you are changing your domain name too
What is gone for your SEO when you change your website platform
🚫 All of your website's optimizations
If you have spent time on your current website optimizing it for SEO…. You're going to have to do that all over.
Those great SEO titles and descriptions? Those will be gone.
Those images you added alt text to? You're going to have to do that again.
Here are a few elements of SEO that probably won't transfer when you switch website platforms:
Keywords you've added in strategic places on-page
On-page headings
SEO titles and descriptions
Image alt text
Your exact page URLs (ie, if your Services page is at /services or /wedding-planning-services)
Internal links, unless you copy/paste the same content
Existing redirects you've set up
I will note that some website platforms do offer migration tools that bring over some of this (especially for blog content). You may want to reach out to the new platform you're considering and ask them about what is migrated with your content.
So will changing platforms hurt your SEO rankings?
Changing your website platform won't necessarily hurt your SEO rankings.
But if you currently rank well for keywords that are important to you, you need to be very careful in any website redesign.
You need to make sure that your SEO is set up just as well on your new website as it was on your old website (before you launch it).
That means:
Make sure you've used your most important keyword strategically on your new home page (I teach this exact process in 1 Hour SEO)
Make sure you've written custom SEO titles and descriptions for your new pages
Make sure you've transferred your old blog content to your new site (in most cases, I absolutely do not recommend "starting over from scratch" with your blog)
Make sure you haven't broken your old page URLs and blog post URLs. Either keep pages at the same URLs, or set up redirects on your new platform.
Most importantly, if search engines are a major way that you get business and make sales, I highly recommend hiring an SEO professional to help guide you in a website redesign or platform change.
Do you even need to be worried about your rankings?
All of this to say… if you don't have good SEO now and don't rank well on Google, then don't worry about it.
Switch platforms without fear. Then on your new site, start setting up your SEO for success.
> Not sure if you rank well now? Here is How to Check Your Ranking on Google
Want help?
At Sara Does SEO, we regularly help wedding businesses maintain and improve their rankings when switching website platforms.
Protecting rankings when switching from Squarespace to Showit? We've done it. From Squarespace 7.0 to 7.1? We've done that. From Wix to Squarespace? You bet.
A custom project based on the SEO Fix is generally what I recommend. If you'd like more information, download our Welcome & Pricing Guide, where you'll get more details on services and filling in our discovery application.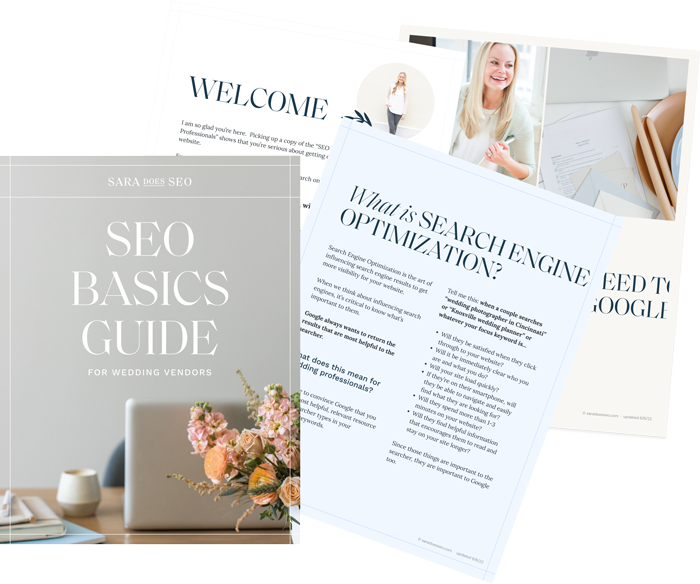 The SEO Basics Guide for Wedding Professionals
Get instant access to my top SEO tips, including only what's working right now.
Every creative wedding pro needs a geeky best friend. Let me help you and your work get found online.