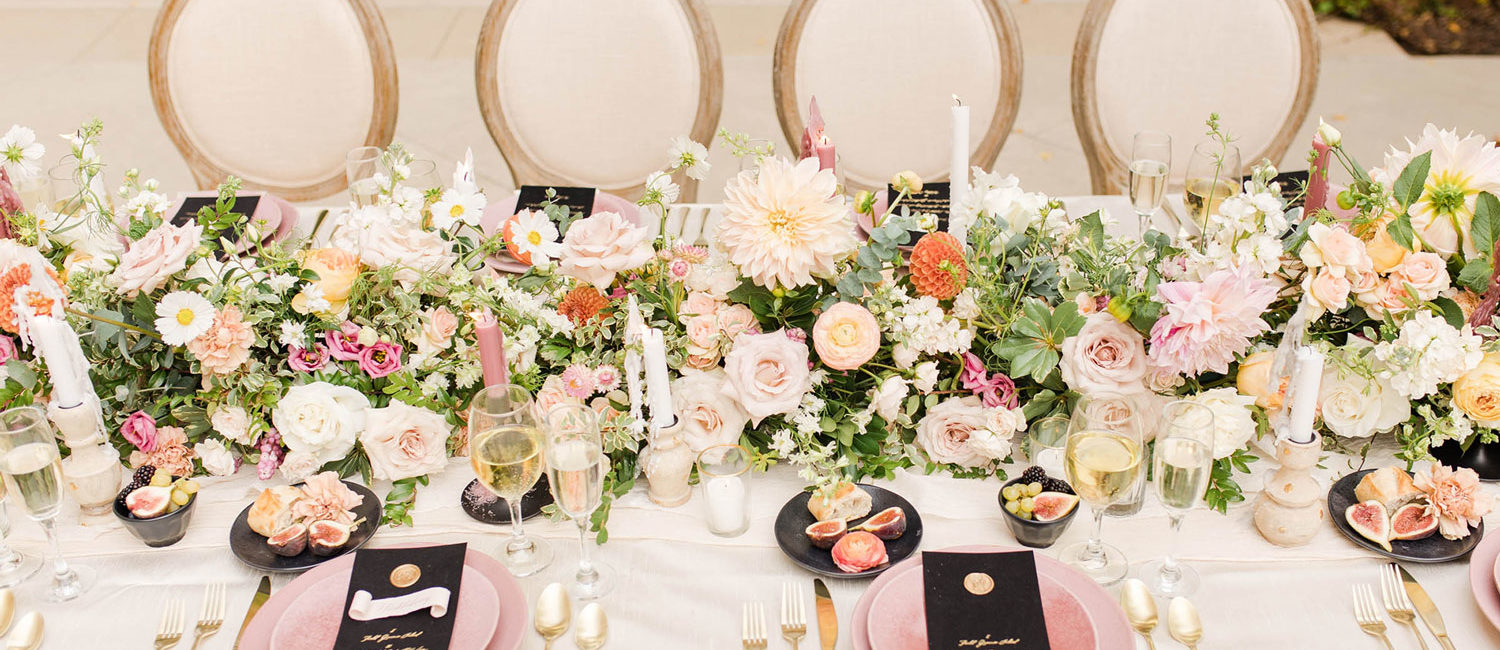 4 Blogging Myths That Will 100% Waste Your Time
If you've heard any advice about ranking on Google, it probably included the phrase "You need to blog."
At some level, that's true.  Search engines love long-form helpful content, and a blog post is often the best way to create it.
But advice, tips, and tricks about blogging seem to be filled with bad SEO advice, especially in the wedding industry.  Business owners who got one SEO tip 8 years ago think it still applies today, and (agh!) then they spread it to all their friends.
My job today is to dispel some myths about blogging for SEO in the wedding industry (and save you some head-banging-against-keyboard time).
4 Blogging Myths in the Wedding Industry
Myth: You have to post often to make blogging "work"
When I quiz wedding pros on how often they think they should be blogging, they usually look sheepish and say "Once a week, I think." ?
Did you think that too?
This is a really common misconception.  You actually don't need to be blogging weekly as a wedding pro to show up on Google.
The biggest problem is thinking that posting content often is more important than posting content that is really good.
Instead, I want you to think about quality over quantity.
If you can't create a high-quality blog post every week, I want you to pour your time and energy into creating better content less often.
By better content, I mean that the blog post is:
Long— aim for at least 300-500 words per featured wedding or 500-700+ for a helpful how-to post.
Visually interesting— include great images to break up the text, and use headings and bullet points (like this!) whenever possible.
Worth sharing— your content will rank better on Google if readers are willing to share it or engage with it on social media.
For most wedding professionals, publishing even one blog post per month is fine.  This is likely more than most of your competitors are blogging.
Not sure what to write about?  Here are blog post ideas for wedding planners and wedding photographers.

Myth: The writing isn't important—Let the images speak for themselves
If you ask me (and Google!), a blog post isn't really a blog post if it's just a two-sentence intro and then 40 photos.
Google is not likely to rank posts that don't include text.  Search engines LOVE words.
Search engines still use the written content on a page or post to really understand what the topic of that post is.
So if you don't provide much writing, Google may not understand what your blog post is about, and they may not consider it high-quality enough to rank or help your overall SEO.
Again, aim for at least 300-500 words per featured wedding blog or 500-700 for a helpful how-to post.
If you, like many wedding pros I know, struggle to come up with that much content for real weddings, check out my Wedding Blog Post Template:
Myth: Include as many images as possible
Some wedding pros believe that more photos mean more content, which means Google will like the post more.
This is a myth.
I get really scared when I see a blog post that has 50 or 60 or 100 photos in it.  The problem is that the post is probably very slow to load.  And Google hates slow.
When including images…
Make sure they are resized, not full-size high-resolution files— I resize images to 1400px on the longest side for images used in blog posts
Make sure they are compressed/optimized— I use Photoshop "Save for Web" (quality level 70/100).
Use a maximum of 40 images in a real wedding blog — No, there isn't a "perfect" number of images.  Just some number fewer than 40.
Keep your page speed up and choose your blog post images wisely!
Myth: Your blog post titles should include your business' most important keyword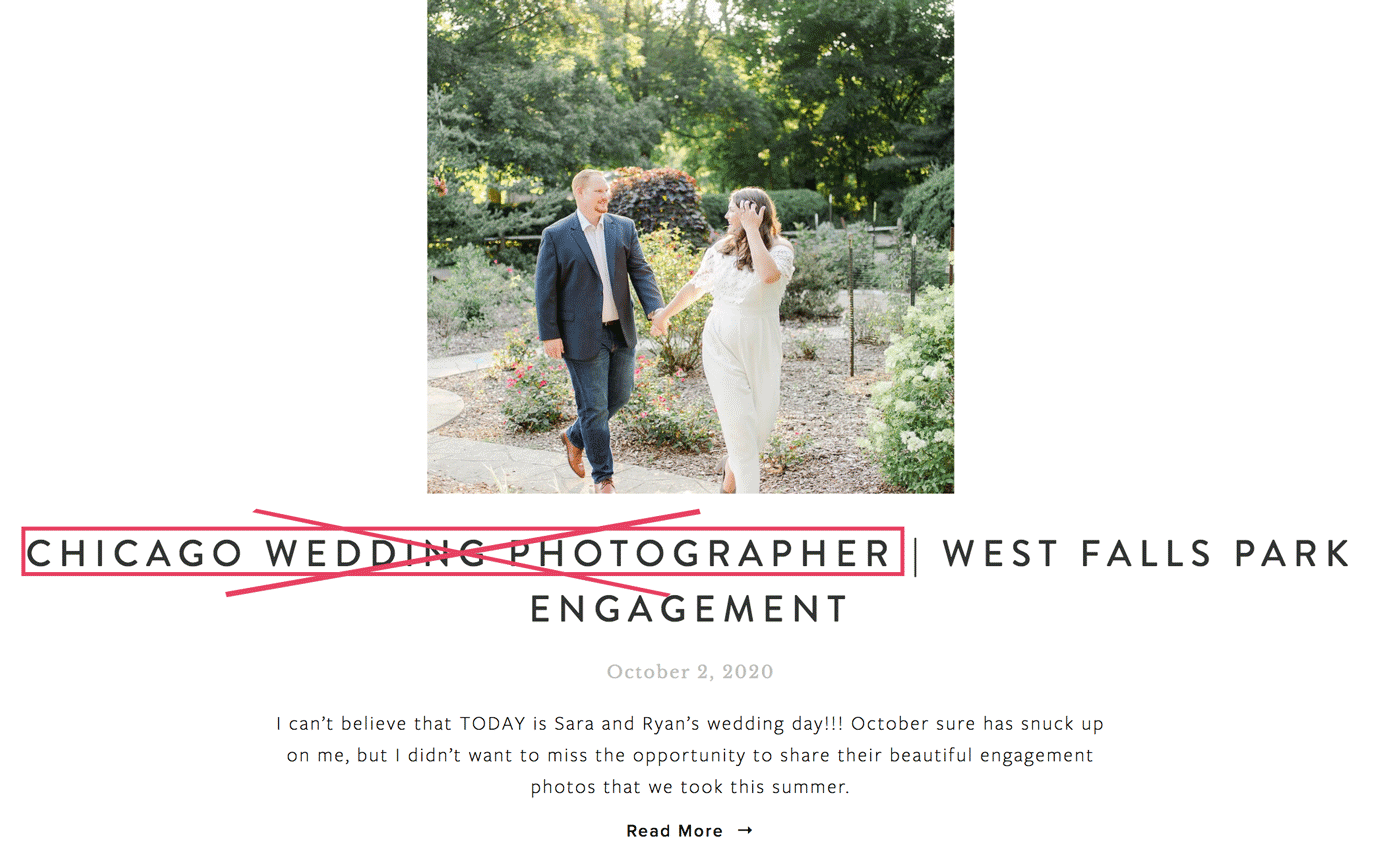 Keyword stuffing in blog post titles drives me crazy.  Some photography educator, in like 2010, decided that the best way to rank on Google was to put the same keyword into all of your blog post titles.
That idea spread, and now I see tons of blog posts that start or end with keywords like "Chicago Wedding Photographer" or "Atlanta Engagement Photographer" or "Nashville Newborn Photographer".
Photographers, your "photographer" keywords should absolutely not be part of your blog post titles.  That may have worked a decade ago, but now it just makes your blog look weird and spammy.  And in most cases, it won't help you rank higher on Google.
Blog post titles should actually describe what the blog post is about.  
Here are a few examples of good blog post titles for SEO:
West Falls Park Engagement Photos in Chicago, IL
Greenville Estate Wedding | Tristan & LeToya
At Home Newborn Session in East Tennessee
Avoid these common myths by posting quality content less often, writing great content to go along with your images, editing down your images for faster load speed, and not stuffing unnecessary keywords into your post titles.
Want to learn more about blogging?  Check out my other posts: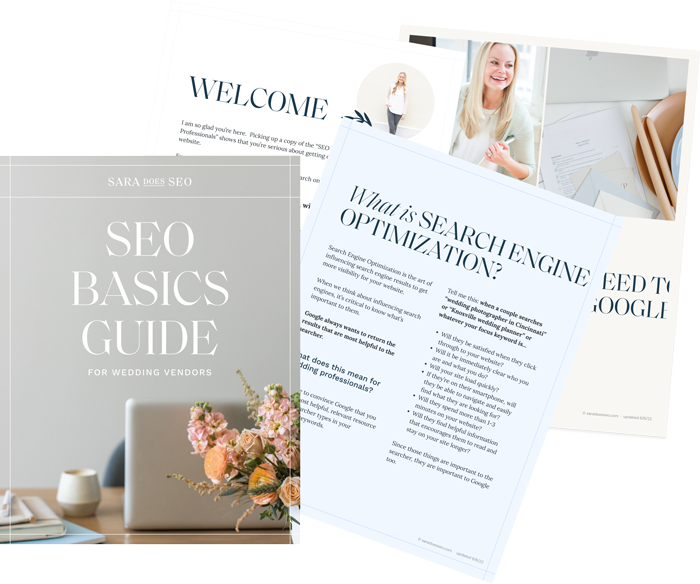 The SEO Basics Guide for Wedding Professionals
Get instant access to my top SEO tips, including only what's working right now.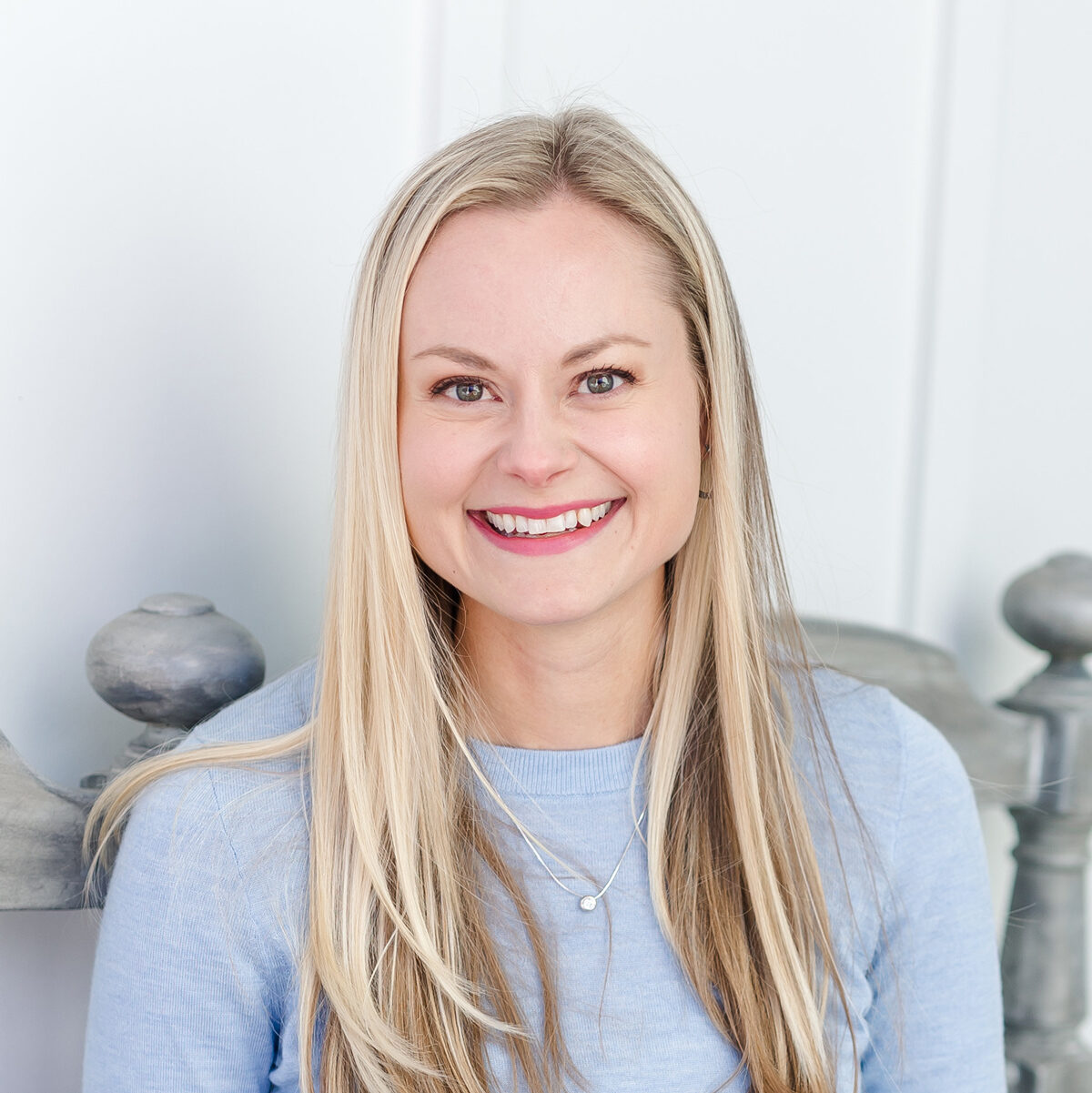 Every creative wedding pro needs a geeky best friend. Let me help you and your work get found online.