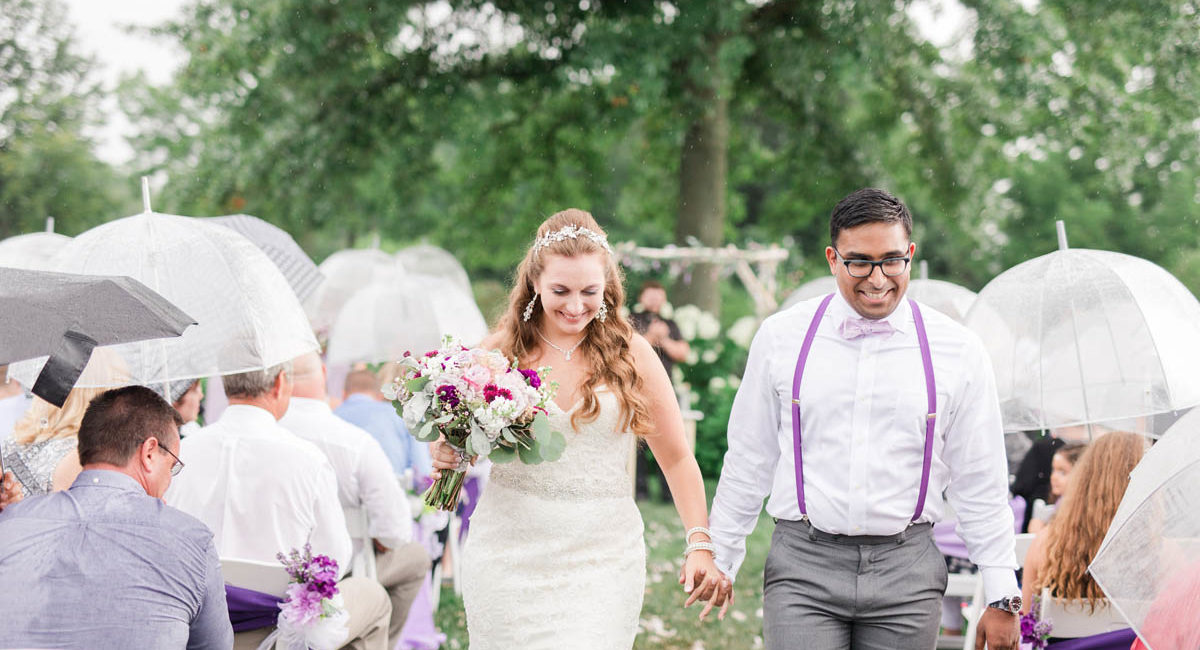 Wedding Photographer Blog Post Ideas
Writing good, interesting, long blog posts is tough for wedding photographers.  I know.
As an SEO consultant for wedding pros, I almost always suggest that photographers include more written content on their websites (and the photographers always groan).  But it's true! Writing blog posts is awesome and helpful.
Engaged couples searching on Google are looking for information, and you can become the trusted person who provides it.
Blogging will drive traffic to your website and also help your site's overall search engine rankings.  It's a great way to market your photography business.
But what do you even write about if you want to get found on Google?  I hope these wedding photographer blog post ideas will help!
Blog Post Ideas for Wedding Photographers
There are thousands of things you can write about on your blog (you know more than you realize!).
Rather than give you a list of 50+ blog post ideas, though, I wanted to narrow in on the ideas that would actually bring you local traffic from engaged couples.
One blogging mistake I see photographers make is writing advice that is super general—topics that are already dominated by the big wedding sites.
For example, you can write about "wedding day timelines" all day long, but you will have a hard time getting on Google's Page 1 above WeddingWire or BRIDES.com.  That post may be a worthwhile resource to have for your clients, but don't expect it to rank on Google.
Instead, focus on these more "local" blog post ideas below.  They are less competitive and more likely to bring in engaged couples near you.
Wedding Recap Posts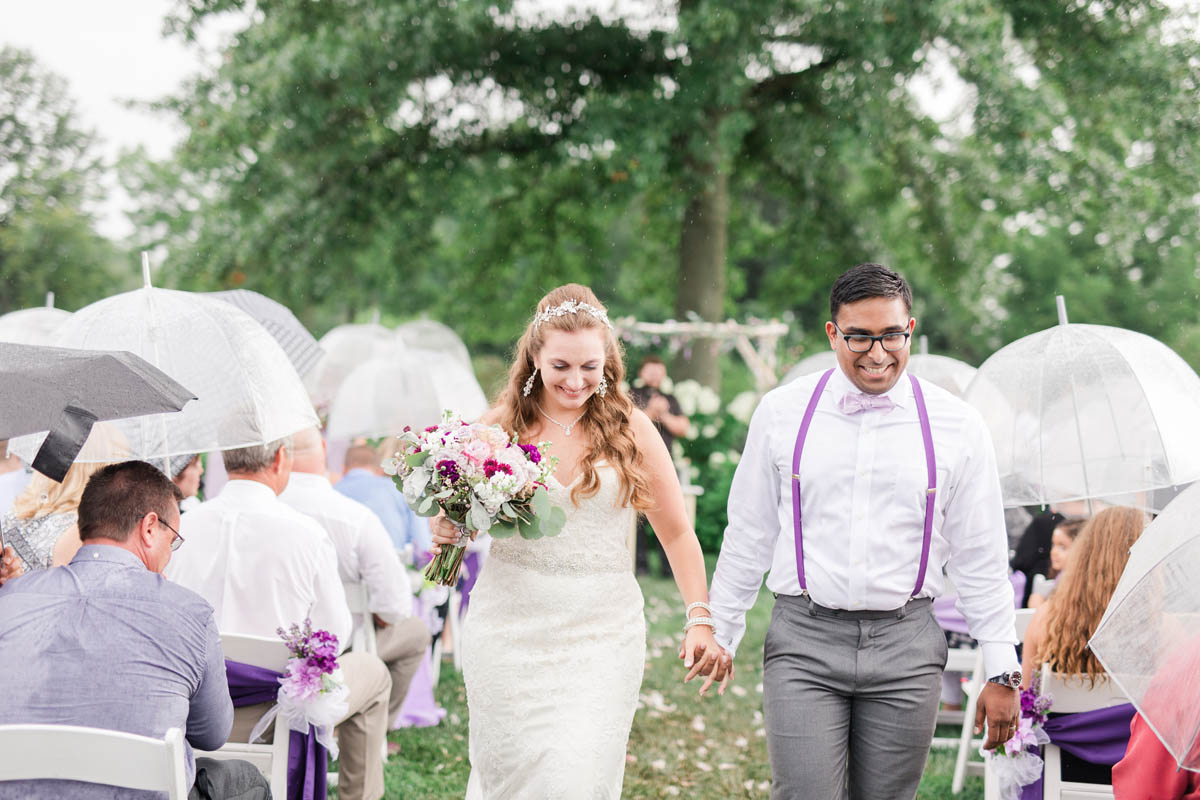 These are the blog posts every wedding vendor thinks of first when I say "you need to blog."  These posts simply recap and tell the story of a wedding you photographed.
They can sometimes feel tedious, but they are some of the top posts that bring in traffic for my clients when done correctly.
Here are my tips for wedding recap posts that bring in traffic:
Focus on the venue name.  Searchers are going to land on these posts when searching for real weddings at venues they're considering.  Make sure to talk not just about the couple but also why they chose the venue and what locations they used.
You need to write.  A photographer's tendency is to publish a blog post that is 70 images and no written description.  Your post isn't going to rank on Google without written text (or it's a lot less likely). Aim for at least 300-500+ words per post.
Don't forget descriptive alt text for at least 3-5 of the images.
You don't need to blog every wedding, unless you've promised that to your clients.  To save on effort, focus on weddings that represent your best work or that are held at venues where you'd like to work again.
For more guidance and ideas, check out 5 Ideas for What to Write In A Featured Wedding Blog Post.
Top 10 Wedding Venues in Your Area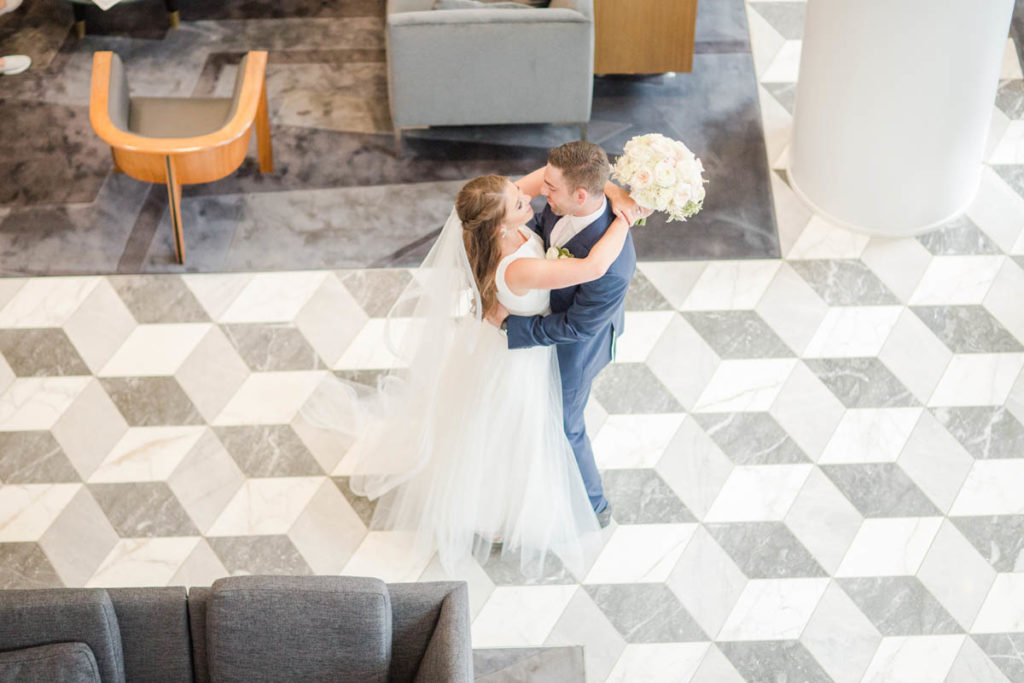 I just mentioned that couples are actively searching Google for venues near you.  Venue searches (like "Wedding venues Charleston SC") are some of the highest volume wedding-related searches (meaning they get searched the most each month).
Here's a pretty typical example— "Charleston wedding photographer" is searched 880 times per month.  "Wedding venues charleston sc" is searched 3600 times per month.  That's over 4x more!
So how do you, as a photographer, get in front of couples searching for venues?
? You write a blog post about venues.
List your 10 favorite venues you've worked at in your city, state, or region.  Write a few paragraphs about each of them and include some of your photos from there.  Make sure your content is unique, not just swiped from the venue's website.
Then, go promote your post on social media and share it around.  Maybe even let the venue know you included them in your article.
It may take some time for Google to find and rank the post (be patient!), but it will be worth it!
Venue Spotlight Posts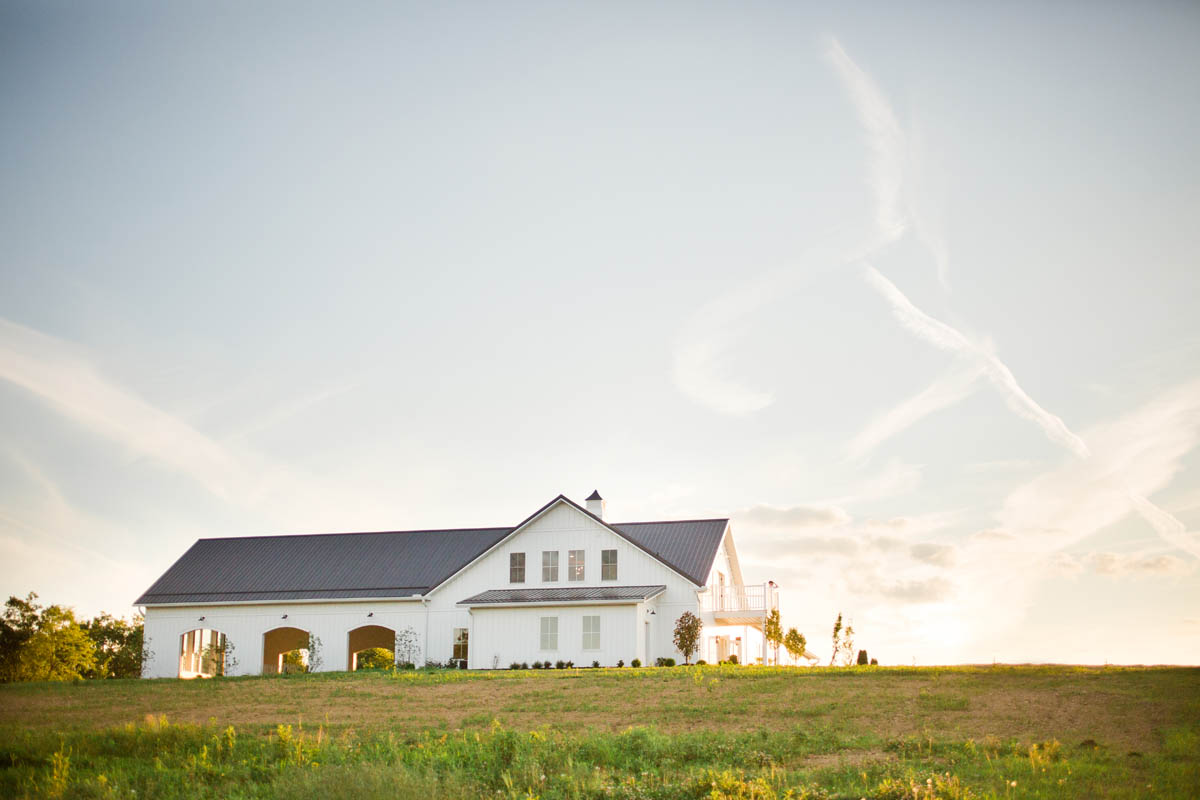 So let's say your local ideal couple has narrowed down their venue search.  They have two or three favorite venues they want to compare and see more photos of.
So they go to Google and search for the venue's name ("Gardencrest Estate" or "Gardencrest Estate wedding").  Venue name searches are super popular.  And they are a GREAT opportunity for you as a photographer.
To rank for this type of search, I recommend that you create a venue spotlight blog post.
In this type of post, you're going to put on your reporter hat and create the best resource on the internet about that venue.
Include your photos of real weddings there.
Describe any different ceremony/reception locations at the property and show them
Show your favorite photo and portrait locations
Describe why your couples love it there
Give any hints or "insider" tips
Link to recap posts of any weddings you've photographed there
End with why you love photographing that venue and invite the reader to check out your photography or inquire about availability
What's great about this type of post is that you can also create it if you haven't shot a wedding at the venue yet.  This is what I recommend to my clients who want to move into more higher-end weddings and venues.  You can do a venue tour or styled shoot to get experience with the venue and then create this post to attract future work there.
Best Locations for [City] Engagement Photos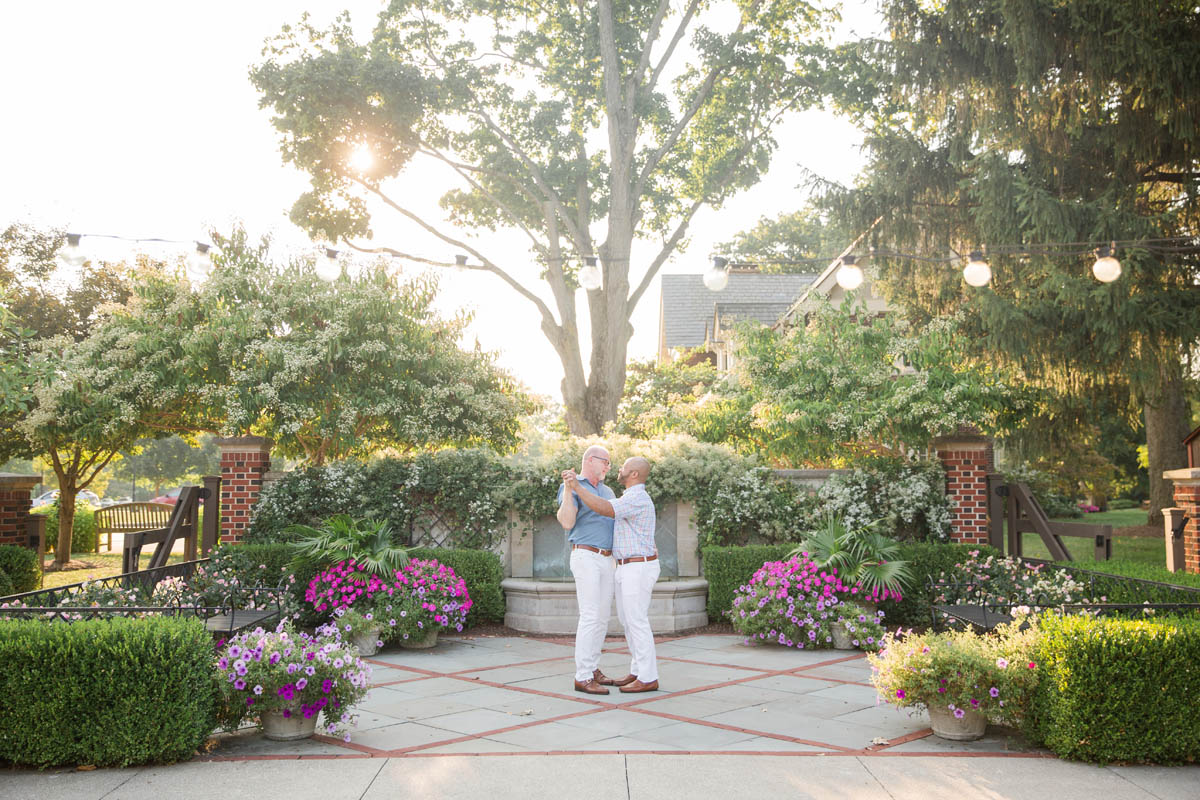 There aren't a lot of ways to get more eyeballs on your engagement photos from Google.  People just do not search phrases like "Goodale Park Engagement Session."
[If you want to find out what keywords couples do search for in your area, I highly recommend 1 Hour SEO]
But—searchers do sometimes search for possible engagement photo locations in their city.  So that's your opportunity!
Write a blog post showcasing engagement photo locations you love.  Talk about why. Show off your photos in each location.
This is your chance to actually get more views on those gorgeous engagement sessions, so don't miss it!
Answer Common Questions From Prospective And Current Clients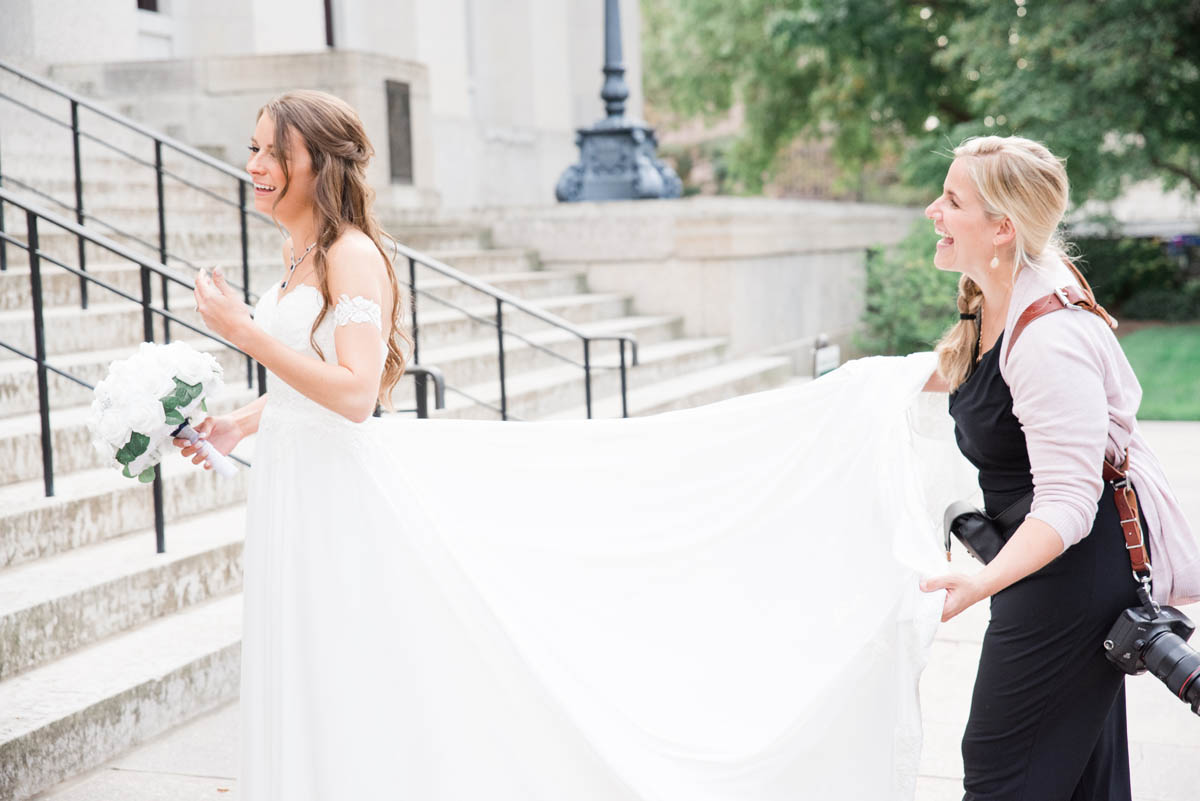 Ok, so this idea may be tougher to rank for on Google, but I don't want to end this post without mentioning that you should write blog posts that answer common questions couples are always asking you.
Think about titles like these:
How Can We Prepare for a Summer Wedding in Atlanta?
How Many Hours of Wedding Photography Do We Need?
Do We Need Two Photographers On Our Wedding Day?
There are two reasons to write "answer" blog posts:
It can help your overall website quality to have long, helpful blog posts that show your expertise.
When someone asks that question again, you can send them a whole blog post with your advice.  It looks super polished and professional, and saves you from typing the same email over and over.
So even if these don't bring you a flood of Google traffic, an occasional post like this (maybe twice or four times per year) is still going to help your SEO and your business.
But Sara—I hate writing…
I know you do.  Here are a few suggestions for making blog post writing easier for photographers:
If you're a talker, record a voice memo about your topic instead of writing.  Send it off to Rev.com to be transcribed.  Then you have written content you can just edit and upload.
Talk through a topic with a virtual assistant or intern and have them work on a first draft for you.
For wedding recap posts where you feel stuck on something unique to say, use my Blog Post Template.  I'll link it below.
Happy writing!
All photos in this post courtesy of Starling Studio.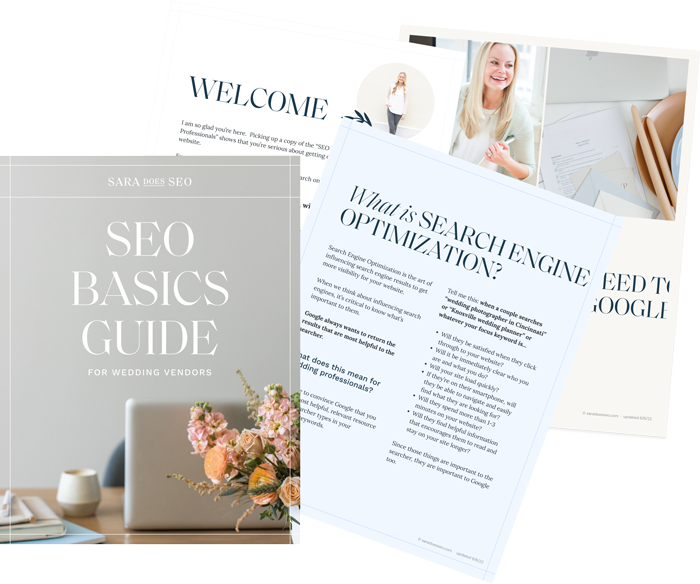 The SEO Basics Guide for Wedding Professionals
Get instant access to my top SEO tips, including only what's working right now.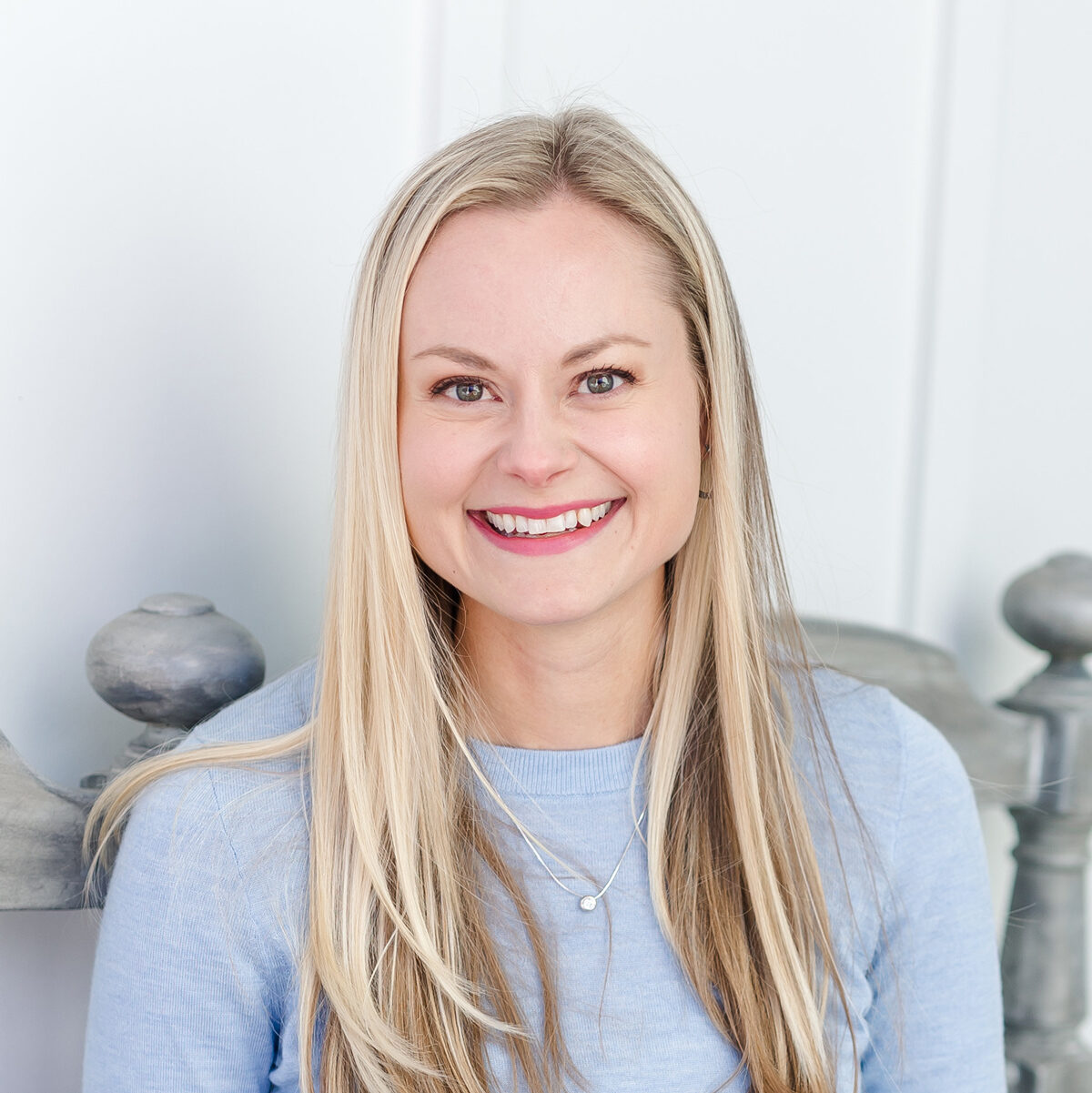 Every creative wedding pro needs a geeky best friend. Let me help you and your work get found online.