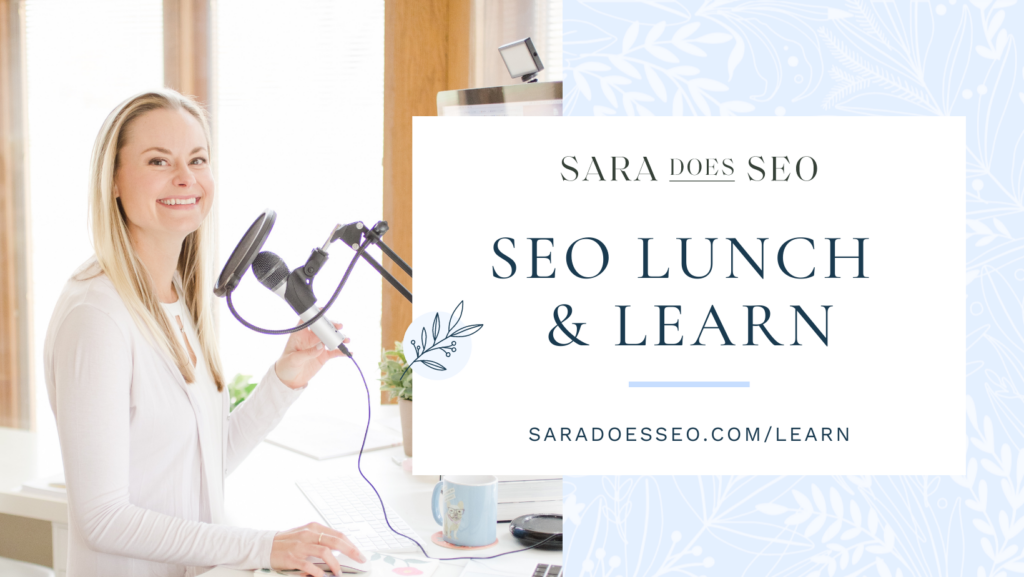 Learn the Basics of Google Analytics
The 3 website reports you should know about for your website
March's Lunch & Learn has already taken place, but sign up below to get immediate access to the replay!
"*" indicates required fields
How many visitors came to your website last month? What were your most popular pages and posts? What content should you create more of? Let's find out!
Almost every website I audit has Google Analytics installed, but most website owners don't use it! Join me for this month's Lunch & Learn as I explain a few simple reports you can reference to understand your website traffic. Sign up for free today.
Questions I'll answer:
What on Earth is Google Analytics 4 (and do I need it)?
How do I find out how much traffic I'm getting?
How do I know which of my blog posts is the most popular?
How do I use Analytics to make marketing decisions?
*Note: we won't set up Analytics in this Lunch & Learn, so make sure you set it up in advance so you have some data to review.
Save your spot 👇

"*" indicates required fields
More about the SEO Lunch & Learn series
My burning desire is to help wedding professionals get accurate, up-to-date information about search engine optimization. Let's toss out that old SEO knowledge and get crystal clear on how you can make search engines love your website.
This is a pitch-free live stream, just intended for you to learn something new about SEO for your wedding business.
Make your lunch and then pull up to your screen live. We'll jump on for about 30 minutes, and I'll walk you through some SEO basics you absolutely need to know. We'll leave a few minutes for Q&A if you have any questions.