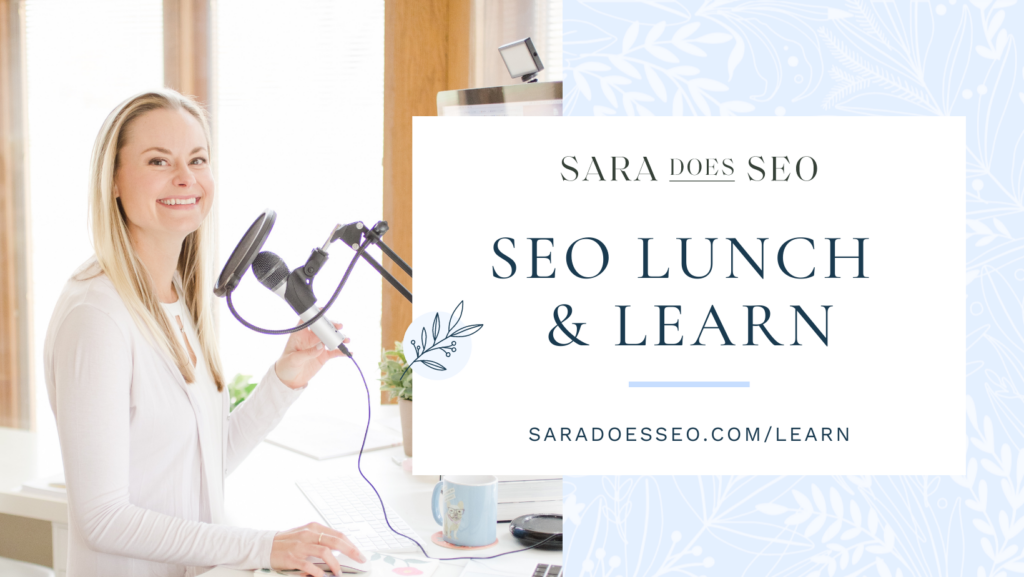 All About Wedding Industry Backlinks
What Backlinks Are, Why they Matter, and How to Get Them
May's Lunch & Learn has already taken place, but sign up below to get immediate access to the replay!
Lunch & Learn Registration
"*" indicates required fields
You can optimize your website all day long, but that's not all it takes to rank on the first page of Google. Backlinks are the other half of the puzzle.
At May's SEO Lunch & Learn, we're diving into backlinks, links to your website from other sites. We'll cover the 3 types of links I suggest you work for, and a few ways to get them.
In just 30 minutes, you'll get the straightforward answers to these questions:
Why should I care about backlinks?
Why does Google care about backlinks?
How can wedding photographers, planners, and other vendors get more links?
Should I buy links?
Bonus! On the live stream, I'll share 1 free listing site that will give you a great link just for signing up! This is high-value info that I usually share with Wedding SEO Bootcampers only.
Save your spot! 👇
More about the SEO Lunch & Learn series
My burning desire is to help wedding professionals get accurate, up-to-date information about search engine optimization. Let's toss out that old SEO knowledge and get crystal clear on how you can make search engines love your website.
This is a pitch-free live stream, just intended for you to learn something new about SEO for your wedding business.
Make your lunch and then pull up to your screen live. We'll jump on for about 30 minutes, and I'll walk you through some SEO basics you absolutely need to know. We'll leave a few minutes for Q&A if you have any questions.