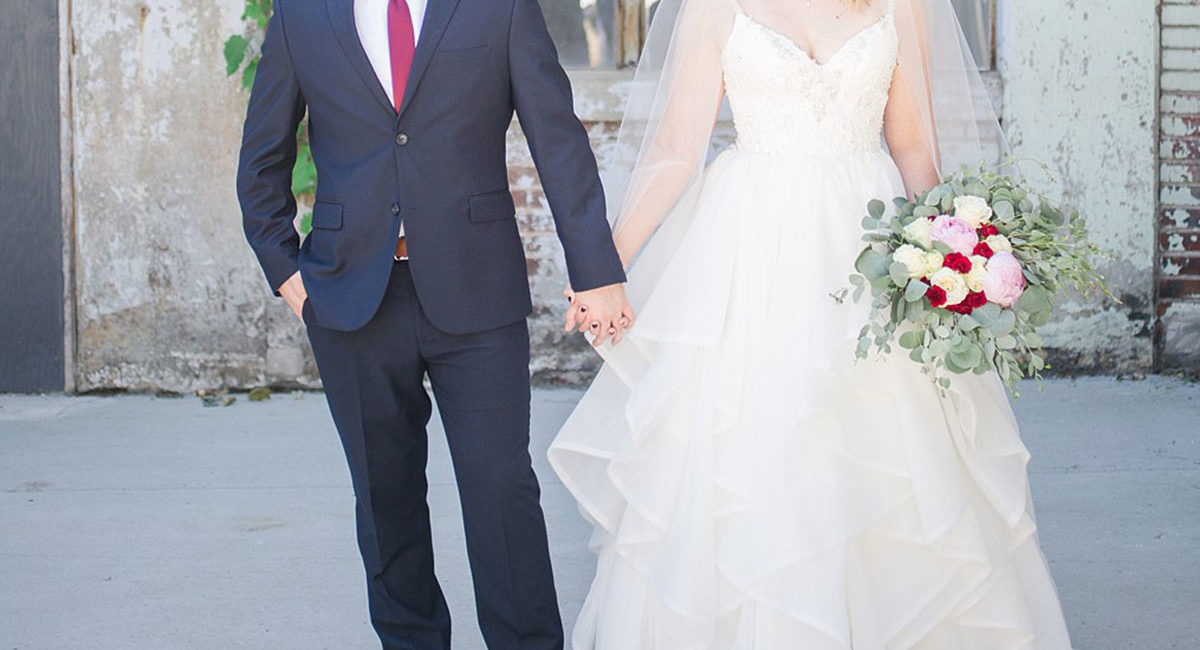 What Are Internal Links? (And Why They Matter for SEO)
In almost every SEO audit I do, I recommend better taking advantage of internal links.  It's time I explain internal links and how to use them.
What are Internal Links?
Internal links are links within your website to other pages or posts on your website. These links connect your content, helping Google and your visitors make their way through your site.
Internal links include links in your main navigation, on your pages, in your sidebars, and in the footer.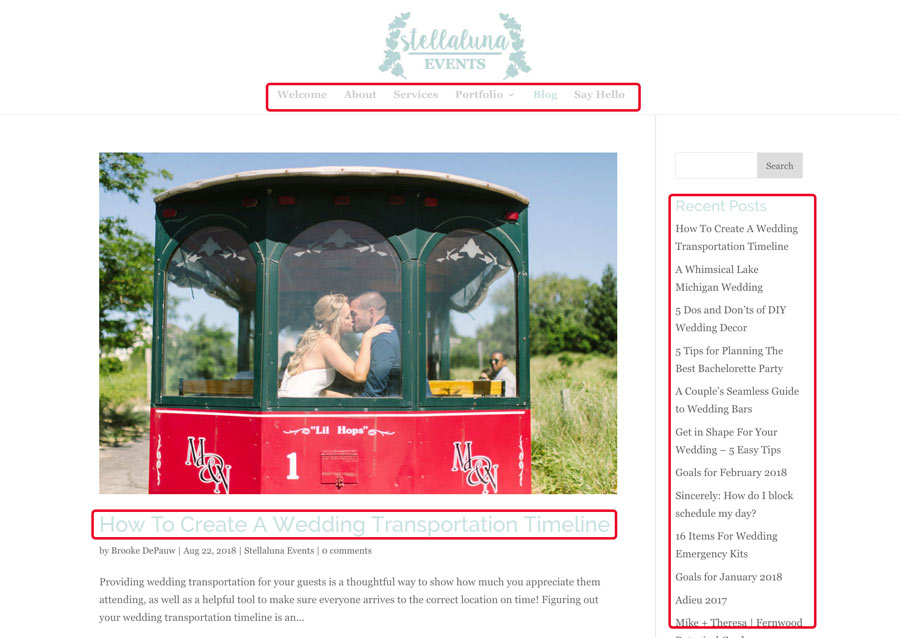 How Do Internal Links Affect SEO?
To understand how internal links affect your search engine optimization, let's stop for a second to talk about how Google analyzes your website.
Google's "bot" is a technology that Google uses to browse through your website, read it, and understand what's on it.  The Google bot works by loading your home page, scanning it, and then following the links on that page to other parts of your website.
Then, it follows links on those pages to other pages, until it has crawled through everything it can find.
This means that links within your website from one page to another ("internal links") are really important for Google to find all of your content.
Unfortunately, I see these types of links missed often, when they could be easily added to pages and blog posts.  If you're a wedding vendor, pay attention, because adding useful internal links will give you a good advantage over competitors' websites that don't use them well.
Reasons to Use Internal Links
There are several reasons to add internal links within your website, for your SEO and to help your visitors.
Help Google crawl your website
As I mentioned, Google uses links to crawl throughout your website.  When you link to a page or blog post within your site, you're helping Google to find and index all of your content.
Indicate your most important pages
Google's analysis considers which pages on your website are linked to most often throughout your website.  This indicates to Google which pages are the most important and helpful.
Google may use internal linking to determine things like Sitelinks in search results.
Help visitors find more content
You also want to use internal links because it's good for your visitor.  Providing the visitor with links to related content is helpful, and encourages them to stay on your website longer.
Since bounce rate and pages per session may be ranking factors, keeping visitors on your site by directing them to more content is also good for your Google ranking.
How Wedding Pros Can Use Internal Linking
Almost everyone uses links in their header (in the navigation menu) and in their footer, so the place I usually recommend using internal links more is within your content.
As you're writing content for your pages or posts, ask yourself:
Have a written a helpful article that is related to this?
Have I posted a similar wedding that I could link to?
Is there a way I could naturally link back to my Services or About page?
Have I worked with and posted about this couple before? (For example, photographers, link to the couple's engagement session in their wedding post)
Examples:
FAQs About Internal Links
Can I go back to old posts and add links?
YES!  And you should.  Occasionally review old posts and see if you can add some of the links suggested above.
Link to a new wedding you added at the same venue.  Go back to a couple's engagement session post and link to their wedding post.
Google loves when you update your content to make it more helpful, so I highly recommend this.
How many internal links should I use?
You don't want to go overboard.  Don't force in links if they don't make sense.  Here are a couple of my guidelines:
Aim to include 2 internal links in each blog post.  These could be links to related posts or a link to a related service page.
Try not to exceed 5 internal links per post or page, unless it's a long article or it really feels natural and helpful.
Did this content help you understand internal links better?  What questions do you have? Let me know so I can update this post!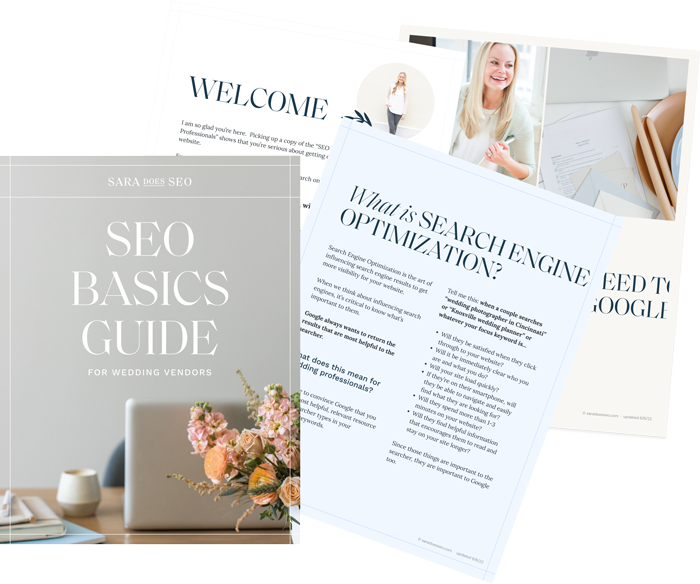 The SEO Basics Guide for Wedding Professionals
Get instant access to my top SEO tips, including only what's working right now.
Every creative wedding pro needs a geeky best friend. Let me help you and your work get found online.