Don't Let Your Domain Name Expire – Why You Need To Keep it Forever
It's common in business to evolve over time, change your business name, and often to change your business's website address.
But when you do that… what do you do with your old website address (also called a domain name)?
We're here to tell you: You should absolutely NOT let your old domain name expire!
Let us tell you why, using a few real situations we've seen as a former web agency and now wedding-industry SEO specialist.
Let's set the stage
You've completed your much anticipated rebrand. Your beautiful new website is up and you are thrilled.
As part of this big undertaking, you changed your website's domain name from cuteoldbusinessname.com to betterbusinessname.com (these are examples, but you get the idea).
Time to let go of your old domain name since you don't need it anymore. Right?
Not so fast.
In this situation, you absolutely should make the very small investment of $20 or so per year to renew that old domain forever.
Here are a few reasons:
Why You Need to Keep an Old Domain Name
You don't want to lose traffic from customers looking for you
You might think everyone is paying attention to your business name change, but we promise—they're not. ?
Even after you change your business name, your old website address will still exist in a lot of places:
Online listings you haven't updated
People's bookmarks
Pinterest pins
Links in press mentions, articles, or blog posts on other websites
When people click these old links, do you really want them to end up at a "404 Page Not Found" error?
I don't think so.
Instead, make sure they are redirected straight to your new brand and website. It's a much better experience, and you won't lose those potential customers who are trying to find you.
You want to keep the SEO value of links to your old website
You have developed an online presence using your old domain name. You have backlinks from other websites, which really help your search engine rankings. If the domain is lost, so is the SEO value of all of your hard work.
Forwarding or redirecting the old domain to the new domain is generally not hard and passes on the Google authority of the old domain (more on that below).
You don't want to get impersonated
There are businesses that buy up expired domains. What happens if an unscrupulous business finds out that the website has a load of SEO value? They may just choose to repurpose that domain.
We had a client that changed their very successful business name and let their old domain expire. Because the domain had such a strong Google presence, someone bought it, set up a website impersonating the business, and is now using it to create weird, random blog posts to sell backlinks.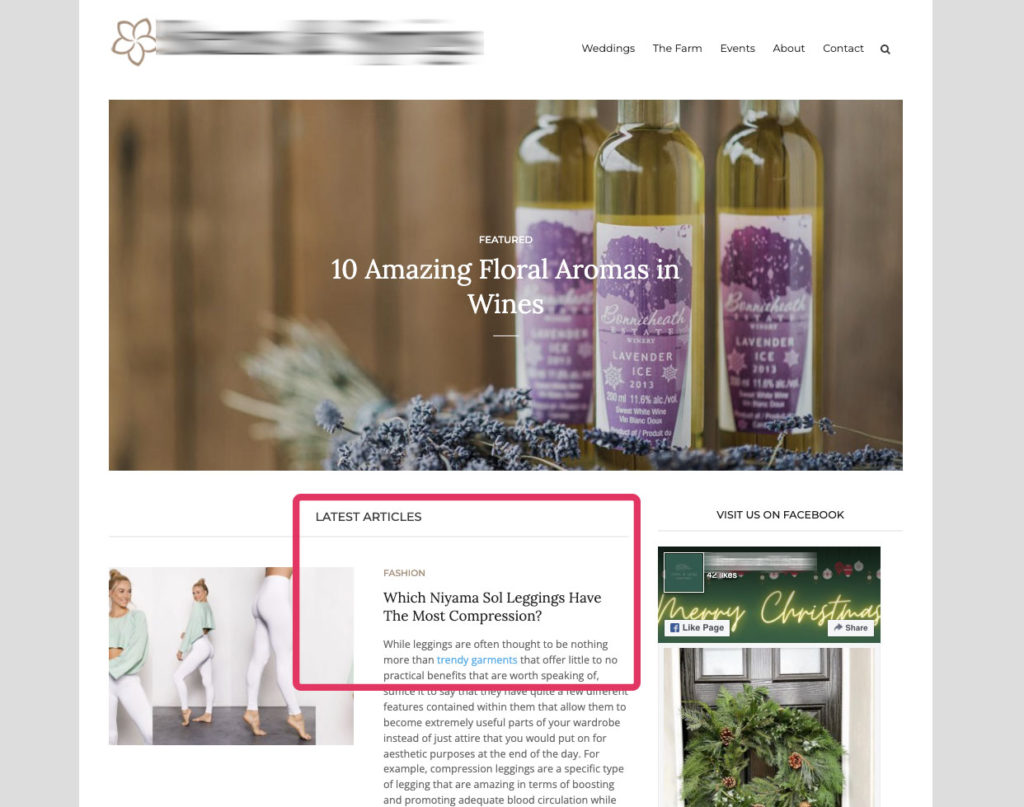 (and no, there's nothing the business can do about it, because they no longer have any control of that domain name).
How confusing for someone who clicks on an old link to that domain. Wouldn't it be a much better experience if it redirected to the real business's new website?
So… What Do You Do With The Old Domain Name?
The ideal situation is that visitors who try to go to your old website are redirected to your new website.
To make this happen, you need to set up a 301 redirect of your old domain name to your new one.
A 301 redirect is a type of redirect that tells search engines that your website's move is permanent. The SEO value of your old backlinks will then be applied to your new website.
How you set up your 301 redirect depends on where you've purchased your domain name. Here are a few resources:
I know this process is confusing. If you aren't sure where to start, contact support at your website's hosting company.
On a side note… don't let your domain name expire by accident either
Your domain name should be registered using an email address that is monitored and belongs to the business (think rather than your marketing manager's direct email or your website developer).
Your domain company will send emails to this address when the domain needs to be renewed. If the person who receives these emails leaves, you may miss that your credit card expired and the domain will expire.
Even worse, there are companies that buy domains within days of their expiration, then offer them for sale for hundreds of dollars or more. We have had clients who had to change their domain name because they couldn't afford to buy it back. Don't let this be you!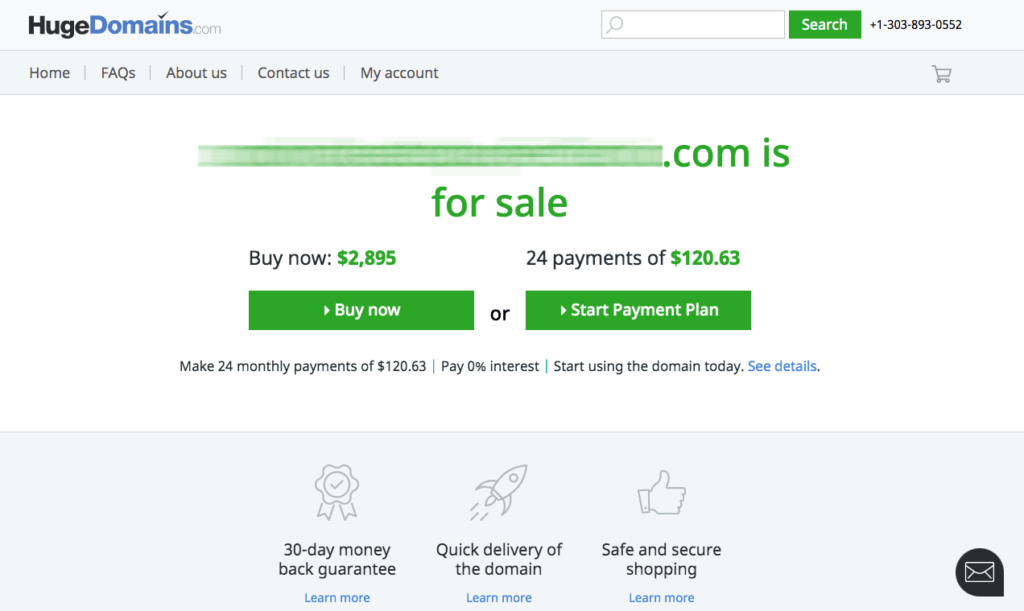 Planning a Rebrand?
Not all web designers understand SEO, and they may not give you the best guidance on this process. Here are some questions you might want to ask your designer about SEO before you hire.
Are you a wedding industry business considering a rebrand? We can help you with your SEO transition. Contact us here (ideally before your new website is published).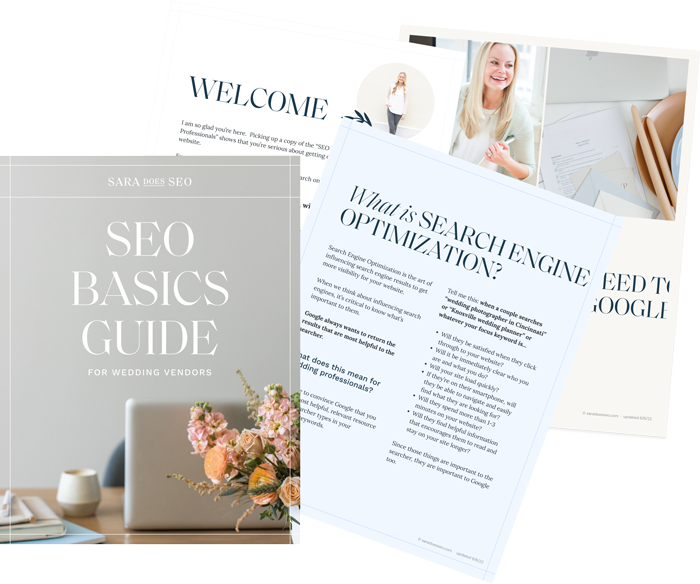 The SEO Basics Guide for Wedding Professionals
Get instant access to my top SEO tips, including only what's working right now.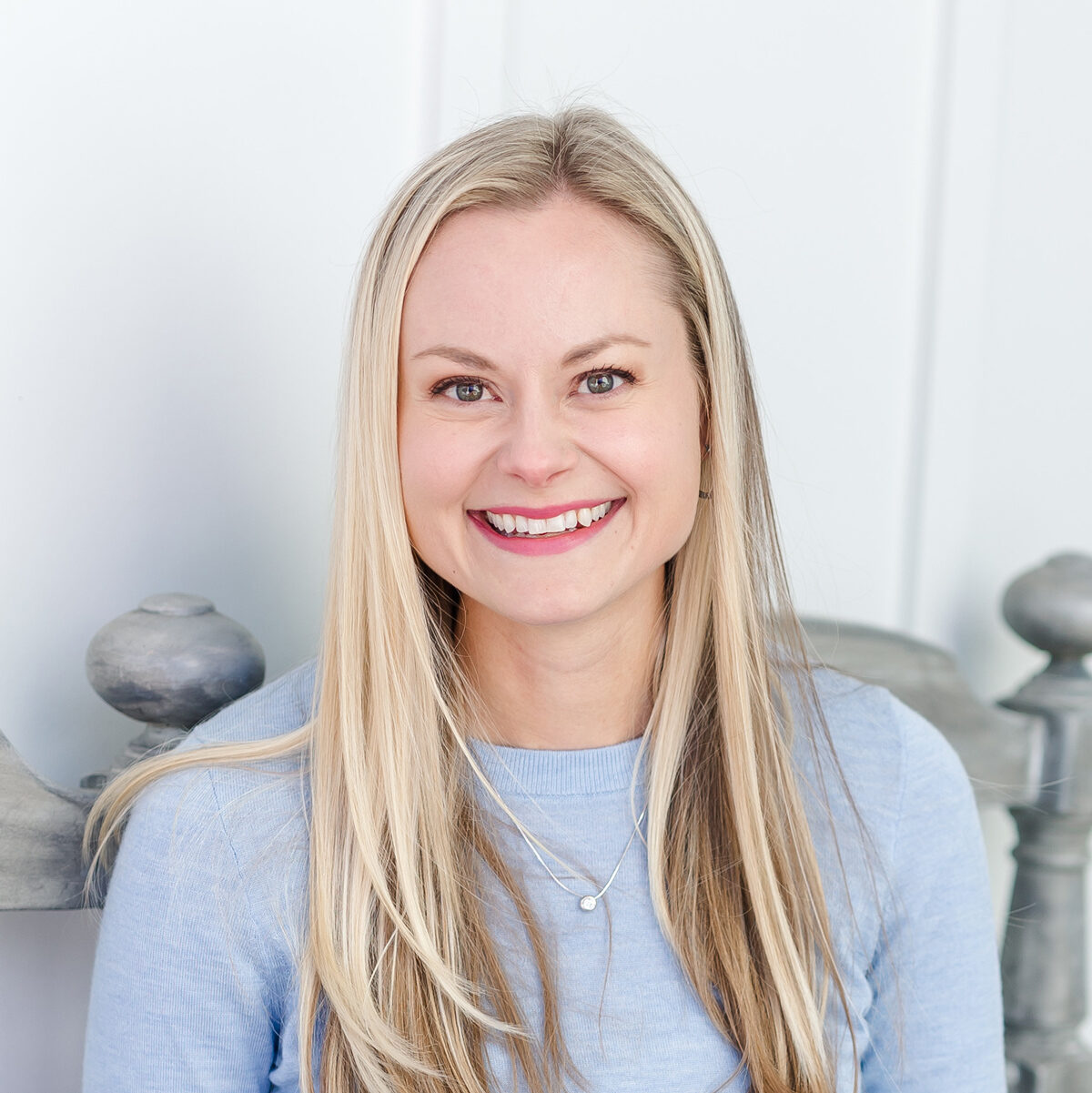 Every creative wedding pro needs a geeky best friend. Let me help you and your work get found online.