I didn't get started in digital marketing thinking I'd ever be doing SEO for wedding professionals.
I built my marketing agency in Michigan for over 5 years working with big, traditional businesses like manufacturing companies, accounting firms, and contractors.
It wasn't until my friend Allison, an experienced wedding planner, asked me to take a look at her website that everything shifted for me.
See, Allison paid a creative agency big bucks for a website redesign that she thought looked beautiful.  But 6 months after her new website launched, her leads and search engine rankings had absolutely tanked.
She had fallen from Page 1 to Page 7 of Google for her most important keywords.  And within a couple minutes of looking at her website, I could tell why.
Her web designer knew absolutely nothing about SEO.
They had failed to follow even basic SEO best practices, and it had cost Allison her lead source.
I knew I could fix it.
My Perspective on Marketing Services for Wedding Pros
There's a huge void in the creative services that are marketed to wedding professionals.
I have seen so much emphasis placed on branding and design.
But what about increasing your website traffic?  And optimizing for search?  And getting your wedding business in front of more of the right clients?  And tracking the results using data to see if you're doing the right things?
There's where I come in.
Our SEO services and SEO-optimized website designs are based on the principles my agency used when working with big business.
Wedding professionals deserve to be able to follow the numbers just like larger businesses do.  Big businesses don't start a marketing campaign without figuring out how to track their results and return.  And then they use what they learn to make better decisions in the future.
Our clients know where their leads come from.  We provide the reports they need to carefully watch their traffic increase and what keywords bring them the most leads. Then we help them decipher the data to figure out where to go next.
I want to do that for you, too.
About Sara
I consider myself the geeky best friend for creative wedding pros.  Always the straight-A student, I wished I was good at something cool like art or sports.  These days, I'm pretty happy to be nerdy and still love studying—especially topics like SEO, digital marketing, business, photography, and language.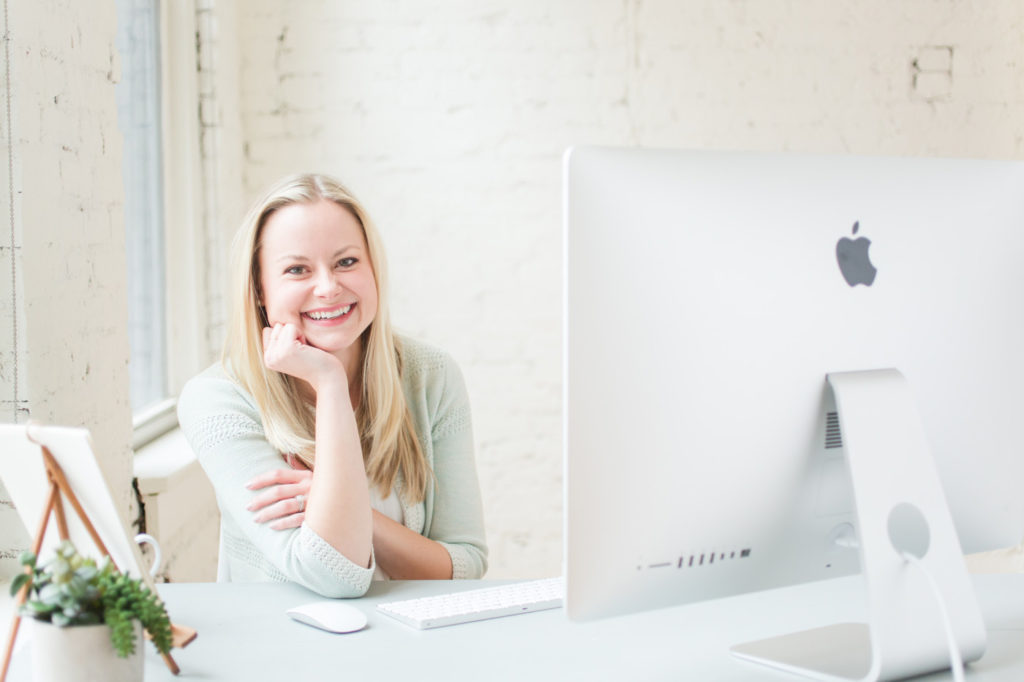 I live in my hometown of Battle Creek, Michigan with my husband and high school sweetheart, Bud.  Our house is run by a 4-year-old French Bulldog named Jetta.
My whole world changed living in Geneva, Switzerland for a semester.  I now get achy for a change of scenery if I'm home too long, so I'm really lucky to travel almost every month.  I love to share and connect with other women in business on Instagram.  I hope to meet you there!