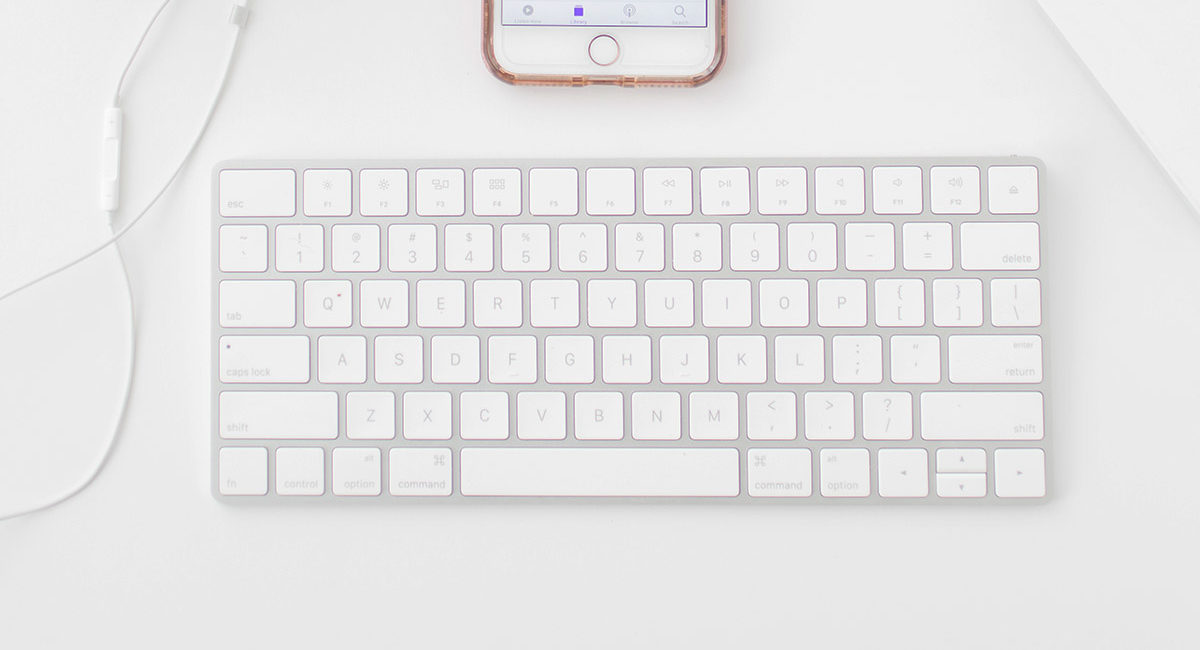 5 Reasons Blogging Matters for SEO
"Do I really need to blog for SEO?"
Yes.  I know you're questioning it, and the answer is yes.  Or at least you need to be willing to create new content of some kind on a regular basis.  In the wedding industry, that means blogging in most cases.
How important is it?  I go as far as to tell new potential wedding SEO clients that if they don't want to blog or pay someone to do it, they shouldn't try to market themselves using search engine optimization.  Try paid ads or WeddingWire listings or social media—give up on SEO without blogging. It's that important.
Despite constantly emphasizing that wedding vendors need to blog, I haven't written an article explaining exactly the reasons blogging matters for SEO.  So, let me break this down for you—
5 Reasons You Need to Blog for SEO
1. Fresh content on your site helps overall SEO
Google tends not to favor sites that haven't been updated in years.  Let's face it, do you like landing on websites that only have old, outdated information?
No one does.  And since Google's goal is to deliver the most satisfying results for their searchers, they're going to prioritize showing websites with updated or fresh content.
That means to rank high on Google, I recommend you have new or new-ish content on your website.
The simplest way to add new, fresh content on your website on a regular basis is to have an active blog, where you're adding a new post every week, every other week, or every month.
There is not a shortcut for fresh content, like changing up a few words on your site here and there instead of posting something new.  You need to do the work to produce good, interesting content regularly.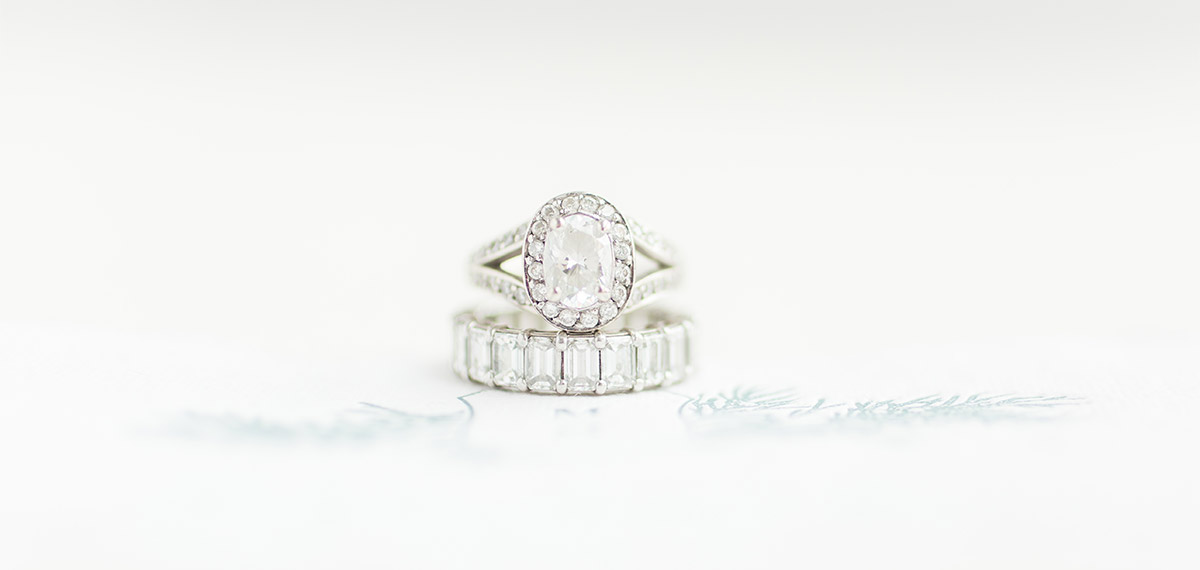 2. Each blog post brings more keyword and ranking opportunities
A common mistake I see in the wedding industry is obsessing over ranking for just one or two main keywords (usually "wedding photographer in [city]" or "[city] wedding planner").
There are not just one or two keywords that your site could rank for.  There are hundreds. What about ranking for wedding venue names, other vendors' names, or common questions?  That's all possible, if you are using those keywords in your posts.
The more content you have on your site, the more keywords you are using, without even thinking about it.
That means more written content is better.  More blog posts bring you more opportunities to rank on Google.
You may even end up ranking for keywords or searches you hadn't even thought of, just by using the words naturally as you write.
3. More content increases time on site
Google pays attention to how much time users are spending on your website after clicking through from search results.  You want visitors to spend a while on your site, clicking from page to page or post to post.  This shows Google that your site is useful and interesting.
If your site only has 5 pages, how long can someone realistically spend looking at it?  Likely not more than a couple minutes.
Blogging brings in the visitor and keeps them engaged, and having more blog posts gives them more to look at and read when they land on your site.  This is great for SEO.
As a pro tip, focus on creating internal links as you blog to guide users from one post to another.
4. Blogging helps Google find your most important pages
One of the most important things you can do in a blog post is create internal links within the post to your service pages.
Here's why—when Google is trying to determine the most important pages on your website, they'll look for which ones you've linked to most often within the site.
I would hope that you're linking often to your Photography FAQs or your wedding planning packages.
Do not forget to do this when you write your blog posts.  Make sure to link to your information about your services within the content.  One of the most important roles of your blog is to point visitors (and search engines) to your best content.
5. Blog posts create more sharing and linking opportunities
Google swears up and down that they're not using Facebook or Twitter metrics to rank pages, but most SEO experts agree that social media likes and shares are positive for search engine rankings.
Here's why:
Finding your blog posts on social media may help you get more links back to your site
Social shares may increase online mentions of your business name
Finding out about you on social may result in people searching for your business name later, increasing your Google traffic
Beyond social media, your awesome blog posts may get linked by others as a resource on their website.  Since backlinks are so important for SEO, you want to create as many opportunities for others to link to you as possible.
As a bottom line, posting content to your blog increases your online visibility, which is good for your rankings.
Blogging matters
Don't want to write blog posts or hire a blog writer?  Then SEO may not be the right marketing method for you. Blogging is critical for keeping your site fresh, increasing your keywords used, increasing time on site, and getting more social mentions and links.
Not sure what to write in a wedding recap blog post?  I highly recommend my free blog post template: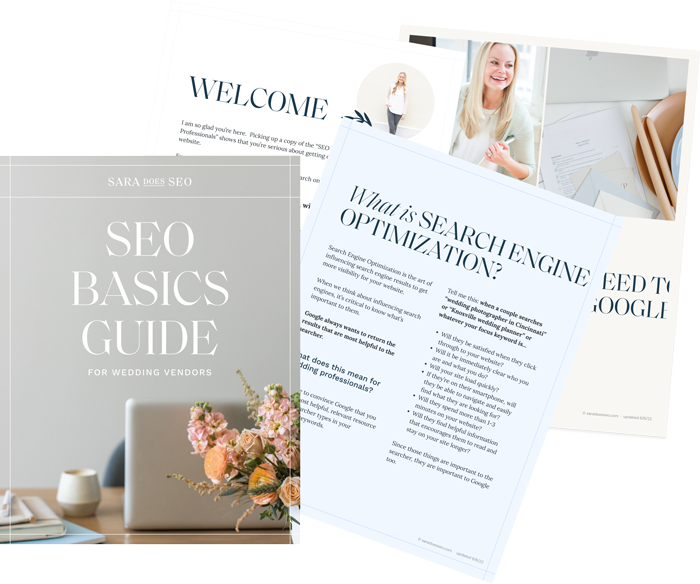 The SEO Basics Guide for Wedding Professionals
Get instant access to my top SEO tips, including only what's working right now.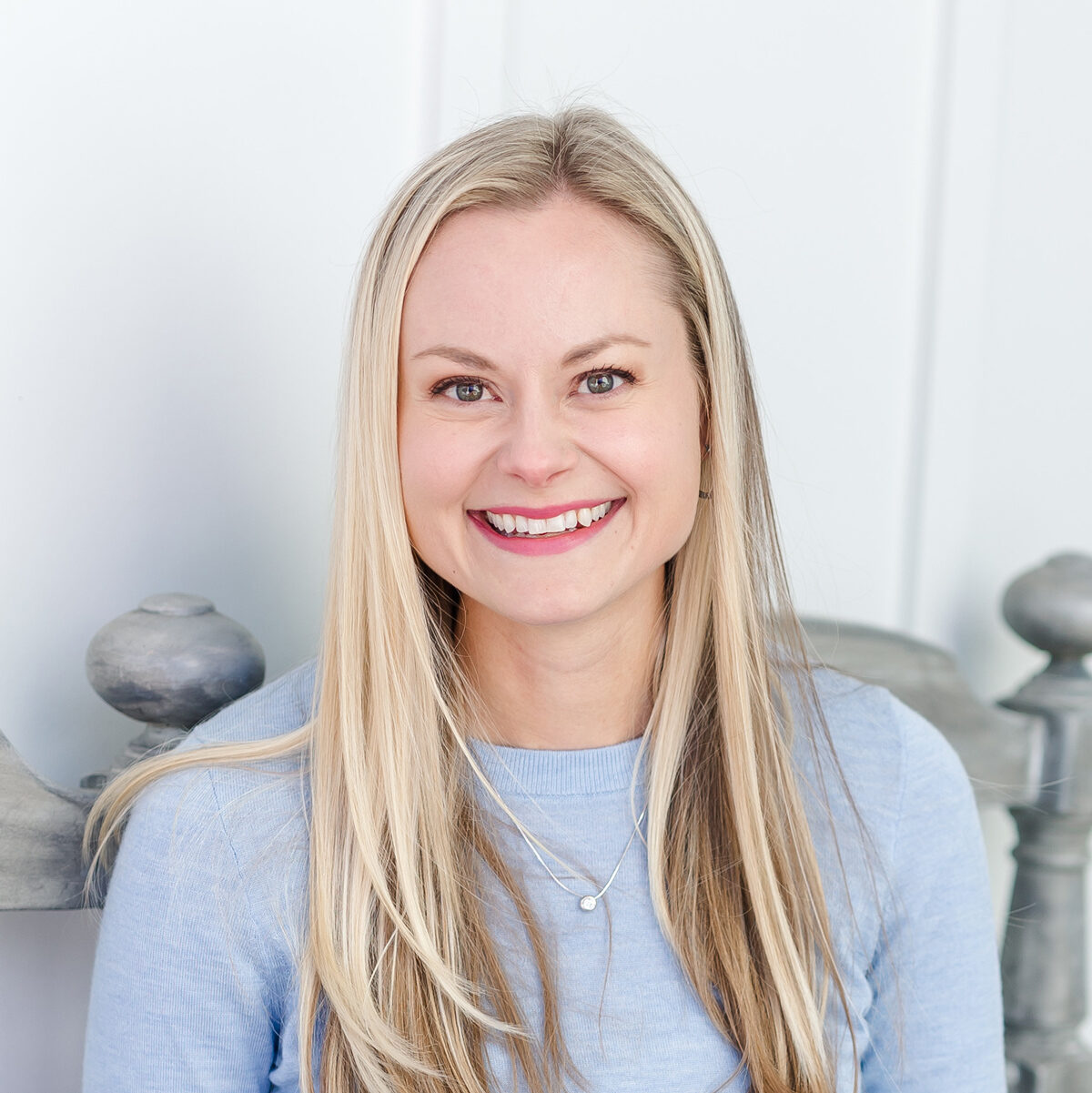 Every creative wedding pro needs a geeky best friend. Let me help you and your work get found online.