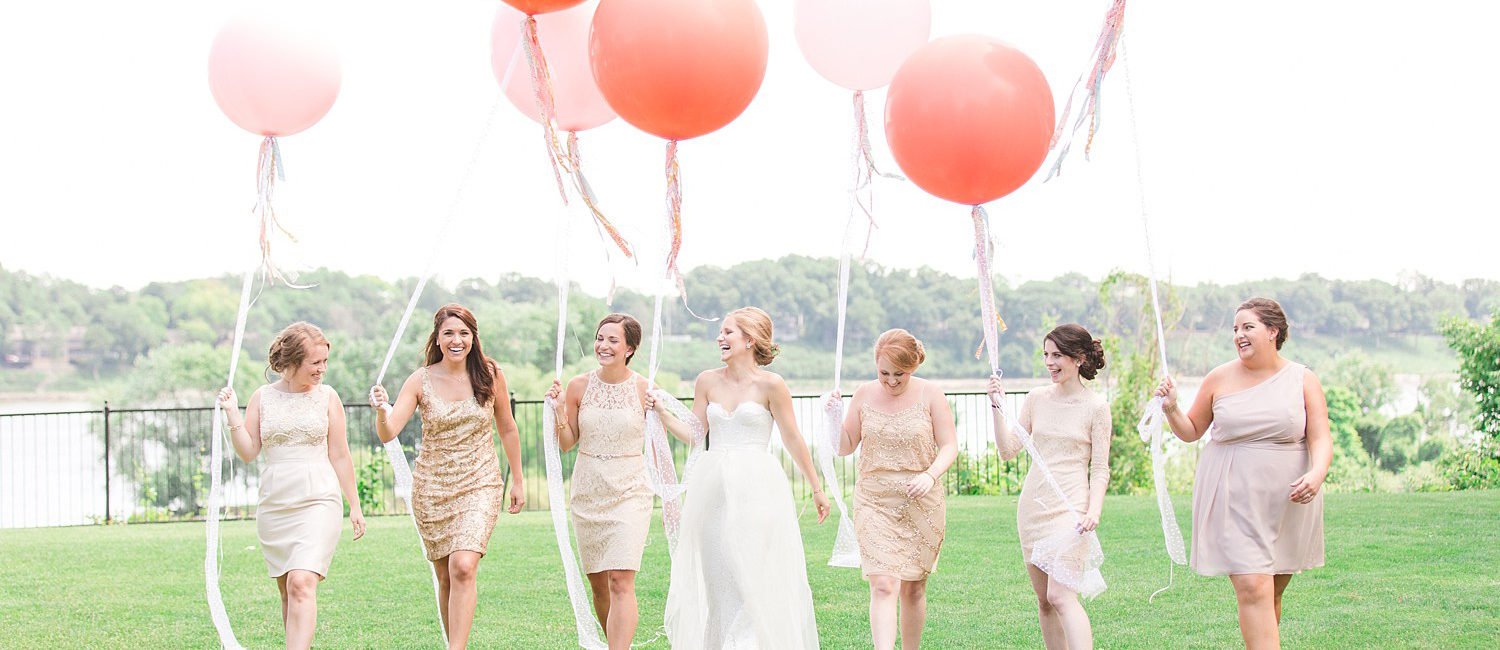 What Should I Name My Images for SEO?
One of my wedding planner clients was working on a blog post this week that included some great images for Valentine's Day.
Before she uploaded them, she checked with me first: "Hey, can you tell me what I should name these?"
Great question!
This is something that I see abused often, as there is a lot of old information out there about using image naming "tricks" to improve your search engine visibility (like "name every image on your site 'wedding-photographer-Scottsdale.jpg'!").
Let's debunk those myths for today's SEO and make sure you are avoiding spammy image naming.
Google's Advice for Image Names
First of all, it's important to know that this information isn't just my idea—It comes straight from Google.  In Google's Search Engine Optimization Starter Guide, they say:
Like many of the other parts of the page targeted for optimization, filenames are best when they're short, but descriptive.
Google recommends avoiding writing extremely lengthy filenames and avoiding copy/pasting entire sentences.
So what does that mean for images for wedding professionals?  Here are my guidelines.
4 Guidelines for Image Naming for SEO
Keep Your Image Filename Relevant
The number one guideline I preach for image naming is to ask yourself: "What does this image actually show?"
The image filename should be relevant to what is actually in the image.  Is it a wedding reception?  Flowers?  Tablescape?  Family portrait?  Then that should be involved in the image name.
That means no irrelevant keyword stuffing.  More on that:
No Keyword Stuffing
Here's the worst mistake I see most wedding professionals make with image naming: they think images are an opportunity to stuff in keywords.
Their image names become keyword bombs in an effort to get the website or image to rank in search.
I once took over a website where the prior provider had been naming images ridiculous things.  They'd take an image of a wedding reception and name it something like "best-wedding-planner-minneapolis-gold-white-wedding-reception-at-golfview-country-club.jpg."
This is bad.
Google says straight out that image names should be short and not contain unnecessary keywords.  To Google, this image looks like spam.
But what about that advice about using my target keyword?
I do want to address all the information out there that suggests you should name all of your images with your main focus keyword, i.e. "wedding-photographer-Scottsdale.jpg."
This actually did work and help with rankings 7+ years ago.  Google is getting smarter, though, and knows that not every one of your photos can possibly be showing a wedding photographer working in Scottsdale.  This is now considered to be gaming the system and should be avoided.
Keep It Short
Try to keep image names to 5 words or fewer.  If your image name is getting into 6-7+ word territory, you're probably keyword stuffing.  Dial it back.
Separate Words with Hyphens
On the technical side, separate words in image names with hyphens.  This helps search engines to be able to read and understand the image names better.
For example, if your image name is "whitegoldweddingreception.jpg" Google may not be able to separate the words and understand the image name.  "White-gold-wedding-reception.jpg" is a better choice.
Examples of Good and Bad Image Names for SEO
Need some examples to see what I mean by those guidelines?  I got you.
Bad Image Names for SEO:
These types of image names should be avoided:
IMG6980.jpg (not descriptive)
ScottandJoelle35.jpg (not descriptive)
Wedding-photographer-Scottsdale.jpg  (keyword stuffing, unless it is a photo of you working in Scottsdale… then maybe I'll let it slide)
Good and Bad Image Name Examples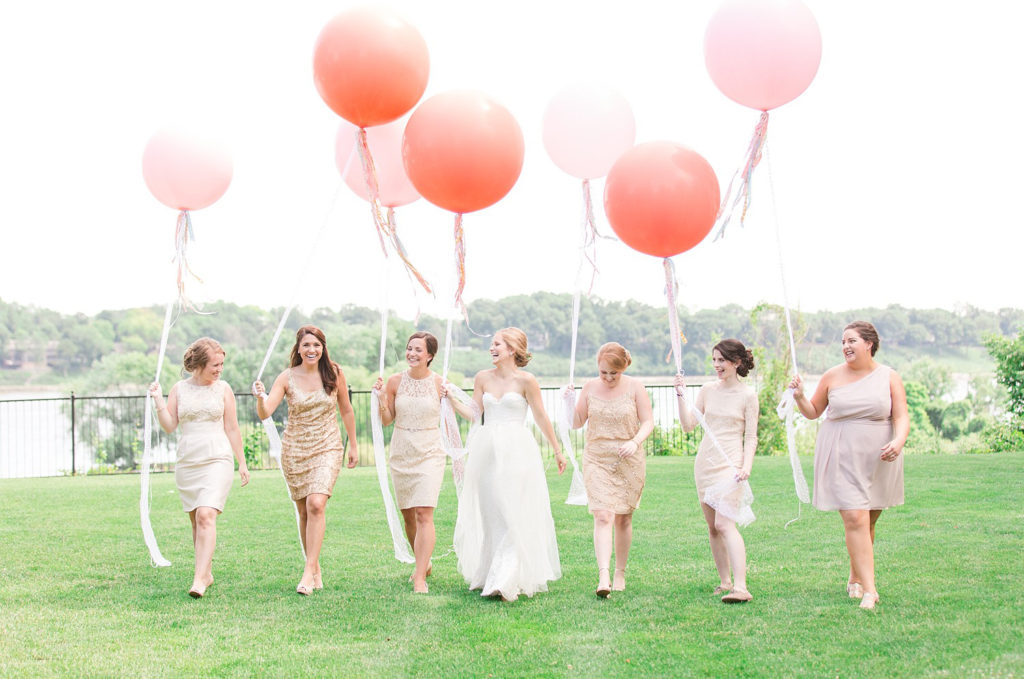 Good image name: wedding-party-giant-balloons.jpg
Bad image name: Columbus-wedding-photographer.jpg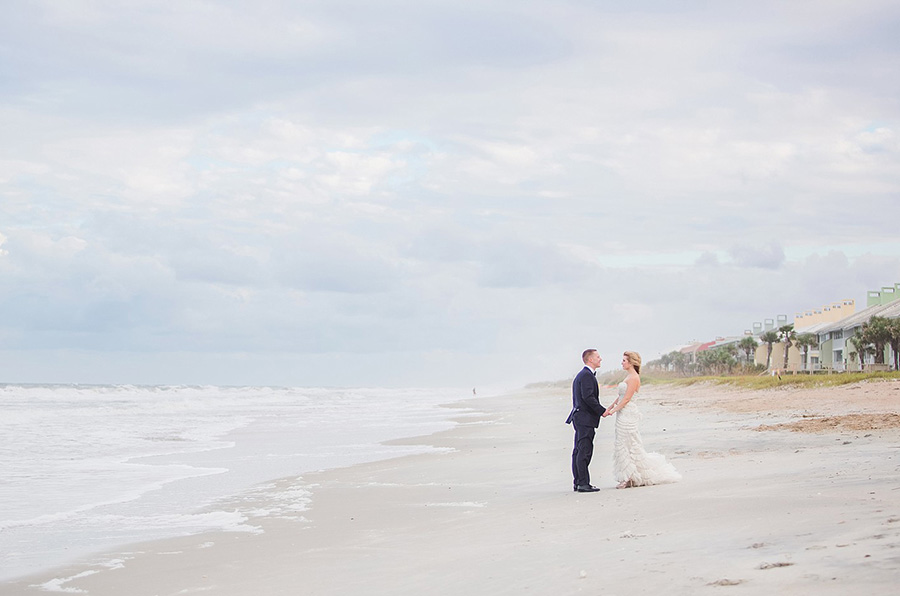 Good image name: bride-groom-beach-Panama-City.jpg
Bad image name: Jim-Melissa-128.jpg
Ain't Nobody Got Time for That!
I get it, naming every single image with a unique, descriptive name sounds crazy when you're uploading 40 images to a wedding blog post.
While I'd absolutely recommend you do it (and give you brownies and SEO bonus points), I know you may not have time.
In that case, name a few of the best images with unique, descriptive filenames.  Then, go ahead and name the rest with a filename unique to this wedding and a number ("Bill-Joanna-wedding-01.jpg").  Those images aren't likely to help your search engine rankings but won't hurt either.
PS: Don't miss my advice on good image alt text for the best-optimized images for SEO!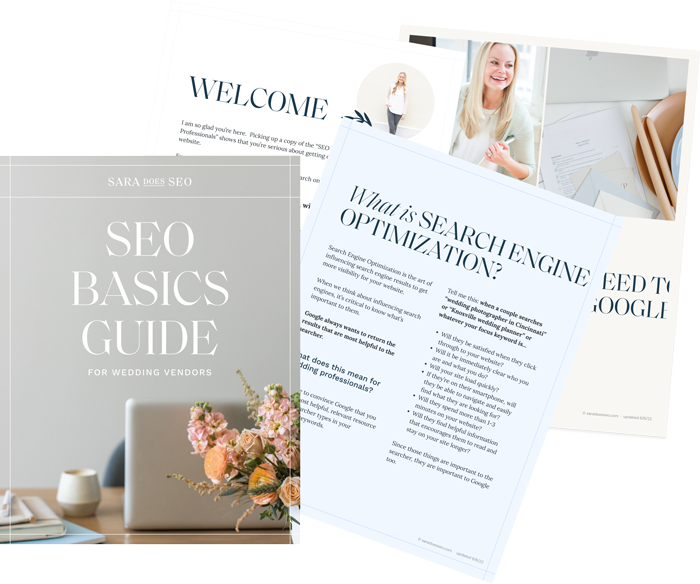 The SEO Basics Guide for Wedding Professionals
Get instant access to my top SEO tips, including only what's working right now.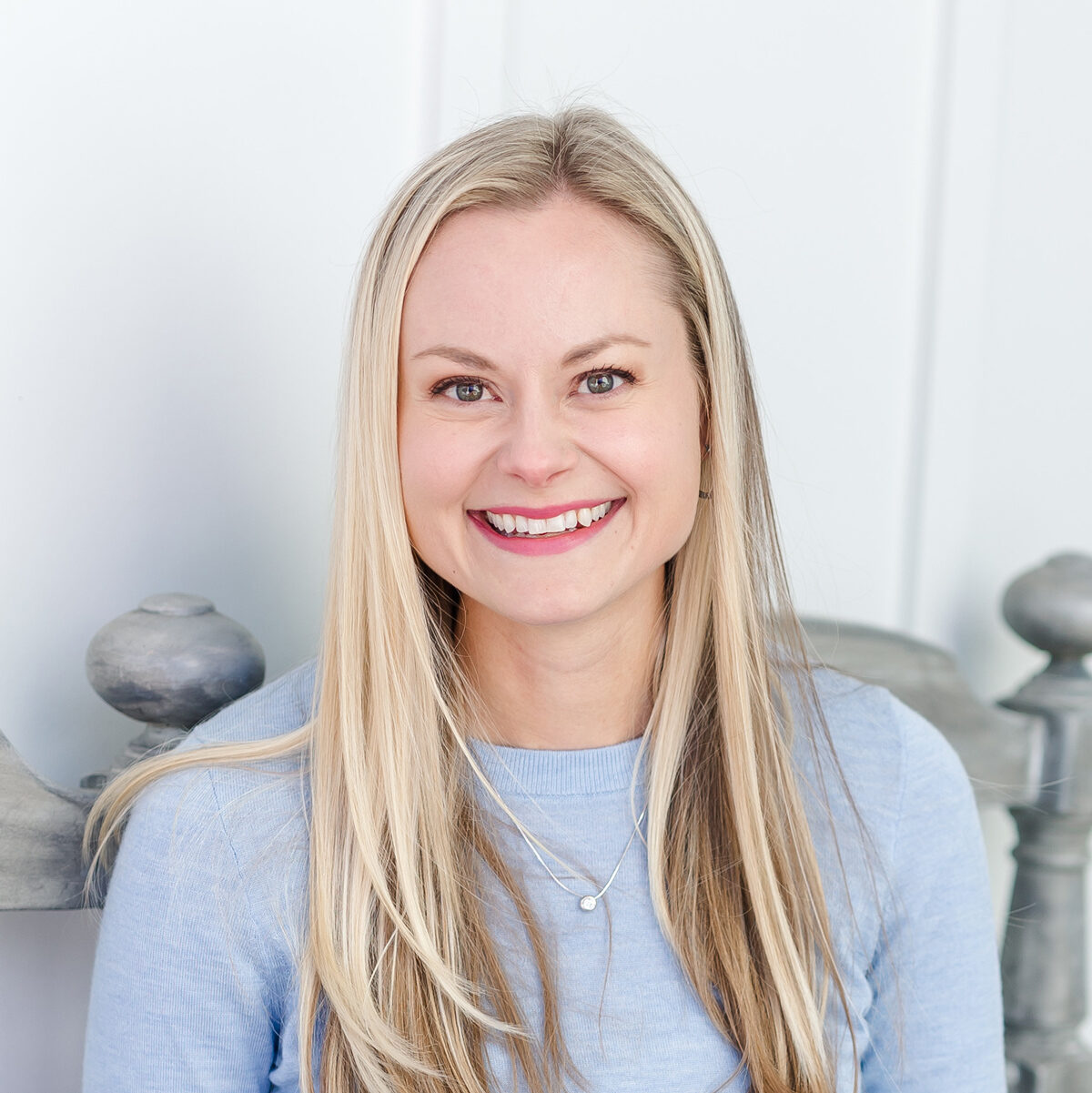 Every creative wedding pro needs a geeky best friend. Let me help you and your work get found online.