Every month, photographers who understand wedding photographer SEO show up on the first page of Google when hundreds (or thousands!) of potential clients search in your area.  I want those clicks to go to you.
Search engine optimization is a really powerful marketing tool for wedding photographers to get more wedding clients.  But you probably think it's too technical.  Too time consuming.  Too confusing to figure out where to start.
I'm here for you, with my best SEO tips for your photography website, whether your website is on Showit, Squarespace, WordPress, Flothemes, Wix, or another platform.  As a wedding SEO specialist, this article is going in-depth on the first few steps I recommend (because they work!) for all of my photography SEO clients and students.
If you want your wedding photography business to be found on Google, here are THE first steps toward better SEO:
6 Steps to Get Started with SEO for Wedding Photographers
If you are new to SEO as a photographer, here are the 6 steps I recommend you take on first to get started.
Decide on your most important keyword
Use your keyword on your home page
Clearly write where you're located and 3 to 5 areas you serve
Set up a Google My Business listing
Blog 3 of your favorite weddings
Track your current ranking and SEO improvement with Ubersuggest
Step 1: Decide on your most important keyword
So you want to get found on Google when searchers type in what, exactly?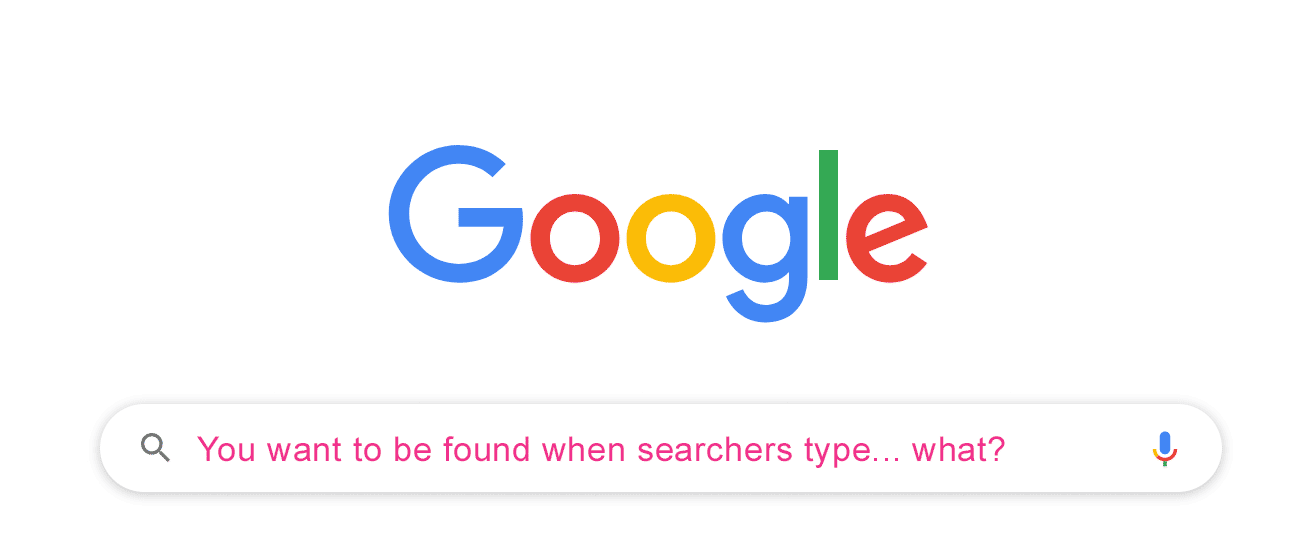 That's a question you absolutely need to figure out if you want to improve your SEO.
Keywords are the words or phrases that people type into search engines.  To get started with SEO, it's really important to make a list of keywords you'd like to be found for.
Brainstorm any idea you can think of that couples might type into Google when they're planning a wedding in your area.
A few of the best SEO keywords for photographers:
Wedding photographer in [your city/state]
[city/state] wedding photographers
[city/state] wedding photography
[city/state] family photographer (if you offer family photography)
[city/state] newborn photographer (if you offer newborn photography)
affordable wedding photographers
wedding photography packages
There are literally hundreds of different keywords that photographers can be found for on Google.  To learn my exact process for brainstorming and choosing the best keywords, check out 1 Hour SEO.
Narrow down to your most important keyword
To get more information about which keyword ideas are the best ones, use a tool like Ubersuggest to analyze your keyword ideas.  This tool will tell you how many times a keyword is searched on Google every month.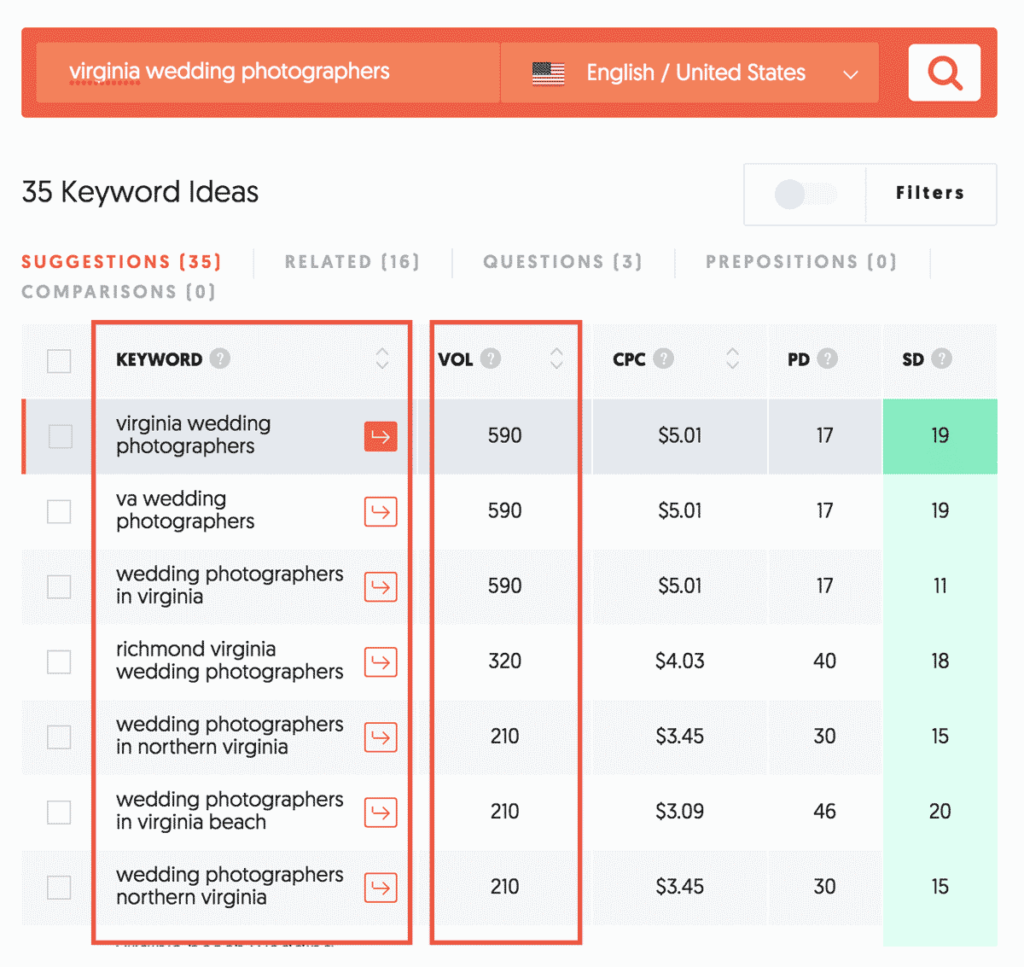 Ubersuggest will also tell you which keywords would be easier to rank for than others.  Choose keywords with a lower SEO difficulty score if your site is newer or you don't have very many backlinks yet.
Your most important keyword should:
Include your city, state, or area
Actually get searched (make sure the monthly search volume in Ubersuggest isn't 0!)
Not be too competitive for you to realistically rank (don't choose a keyword with SD higher than 20 if your business is new)
Examples of most important keywords my wedding photography SEO clients have used:
Wedding photographer NYC
Cleveland wedding photographer
Durham NC wedding photographers
If you need more guidance on choosing the right keyword, watch the Workshop 2 video in 1 Hour SEO.
Armed with your new most important keyword, you're ready to move onto the next step.
Step 2: Use your keyword on your home page
Pretty often, a client will come to me and say something like:
"I really want to be found for 'Knoxville wedding photographer'.  But I don't show up AT ALL!"
I'll console them.  Let them know we can fix it.  And then take a glance at their website… only to find that nowhere on their website have they written the phrase 'Knoxville wedding photographer."  This is a problem.
You cannot rank for a keyword you don't write on your website.
Let me say this a different way: Google doesn't understand that you are a Knoxville wedding photographer if you don't say so.
That's why Step 2 in our "getting started with SEO" steps is to write your most important keyword somewhere on your home page.
Ideally, you would put it as a heading near the top of the page.

I also highly recommend weaving that most important keyword into a paragraph on the home page.
This is generally easily done in an "About Me" type paragraph, where you can say something like "I am a…. [insert keyword here]".
Here's an example from one of my students: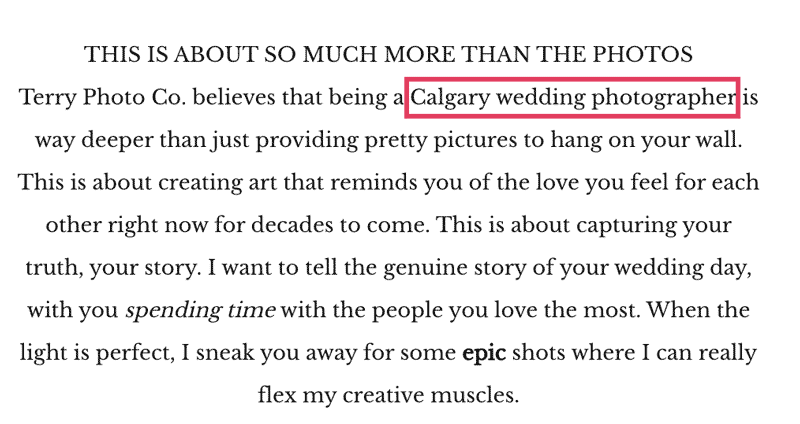 Step 3: Clearly write where you're located and areas where you work
If you used a focus keyword with a city in it on your home page, you've already made it clear where you're located.  But if you didn't… don't make me guess where you're located.
I see photographer websites all the time where the photographer has forgotten to mention what city they're in.  It's not on their home page, their About page, their contact page… and it's confusing.
Sure, I get that you can travel anywhere to photograph a wedding.  And that you want to.  But you're not going to rank on Google for any significant keywords if you won't mention your location.
So find a way—on your home page, Service page, or website footer—to list a few major cities or areas near you where you often work.
You could rank for and get clicks for nearby areas, and you're making it clear you don't just focus on one city.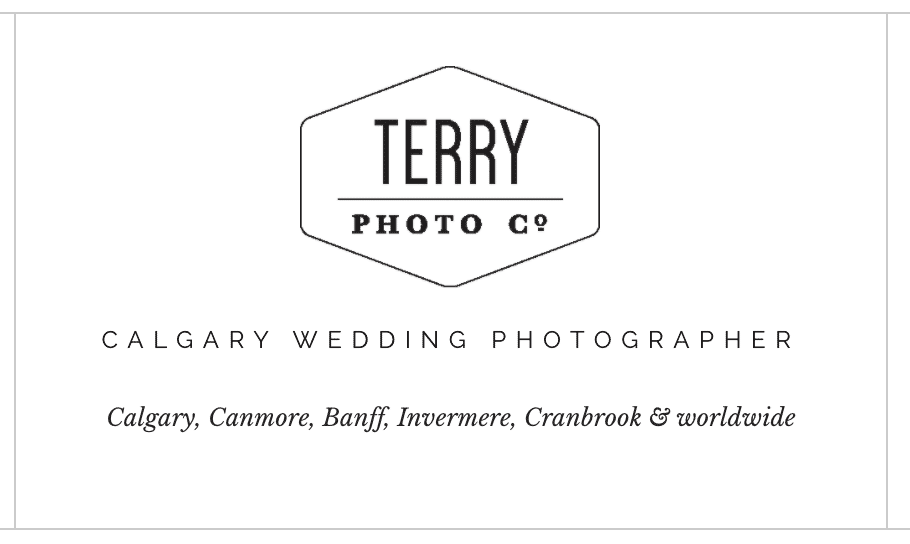 Step 4: Set up a Google My Business listing
Google My Business is absolutely essential if you are a local business who wants to get found on Google.  And the good news is that your listing is free.
It's Google My Business data that helps you show up in the map results.
And it's Google My Business data that gives those rich results that show up on the right side when someone searches for your business name.
Here is my full video on how to optimize your Google My Business listing:
Important steps:
If wedding photography is the most important service for you, make sure your primary category is set to "Wedding photographer," not just the more general "Photographer."
Upload some photos!  Ideally, you start with at least 20 photos on your listing and upload a few new ones every month.
Fill in the other Info as much as you can—don't skip the Description, website URL, or Services section.
Step 5: Blog 3 of your favorite weddings
In this step, I want to make sure you're adding valuable content to your website and showing off your work.
That means you need to blog a few weddings.  And by blog, I don't just mean you  put 50 images in a post and call it good.
Blog posts need words.  Google is just a robot, and it is not able to understand the context, place, story, and keywords of your blog post with images alone.  So, yes, you really do need to write.
To get started with SEO, I recommend uploading 3 blog posts with at least 500 words each.  For featured weddings, I recommend optimizing them to be found for venue name searches.  At a basic level, that means putting the venue name in the title and mentioning it near the beginning of the post.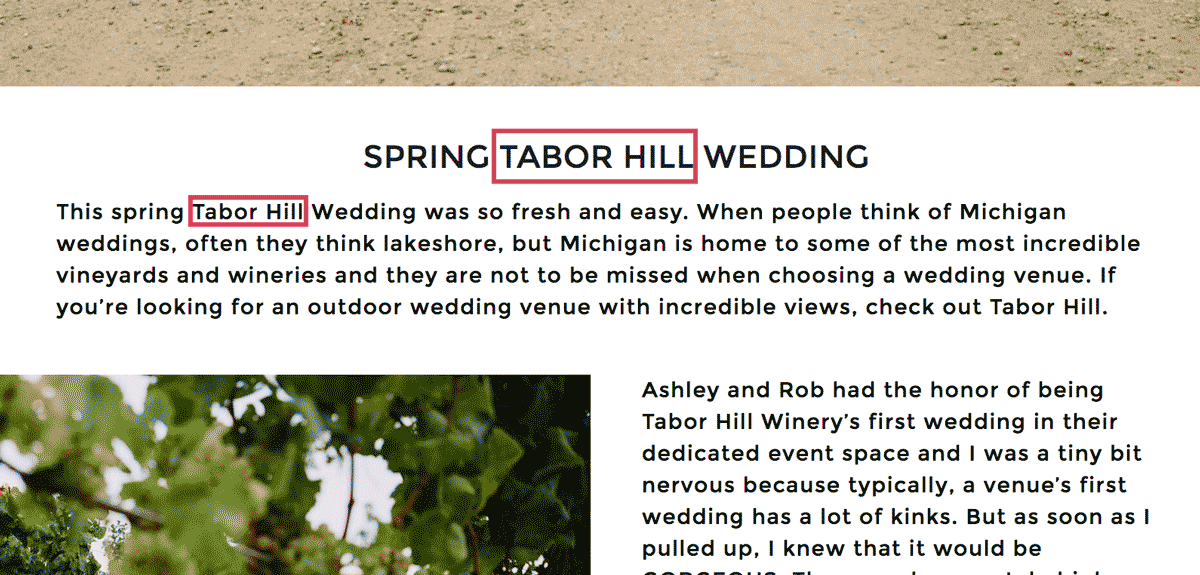 I know 500 words can feel like a lot!  If you aren't sure what to write, I have a free blog post template that will help:
The magic of blogging is that it can help you rank for way more keywords than just your main focus keyword (like "Knoxville wedding photographer").  Imagine getting clicks when couples are searching for venues in your area or looking for wedding advice— it's even more opportunity to get your photography seen!
Here are 5 more reasons blogging matters for SEO.
Step 6: Track your current ranking and SEO improvement with Ubersuggest
If you're going to put the work in for some SEO tweaks to your site, I really want you to know if they are working.
But I don't want you wasting your time typing your keywords into Google and scrolling through anxiously to find where you are.  I promise, that is not the best use of your time, and often doesn't give you accurate results.
Instead, you can use a free SEO tool to track your position on Google over time.  Your final "getting started with SEO" step is to set up free tracking with Ubersuggest.
Here's a video on how to set up a Project in Ubersuggest:
When you set up your Project, you will enter the keywords you'd like to be found for.  Then, Ubersuggest will comb through the Google results and tell you what "Position" you are in on Google.  Positions 1-10 are generally Page 1, positions 11-20 are page 2, and so on.
What's cool is that Ubersuggest will keep a history of where you ranked, so you can actually see if you are moving up or down for each keyword over time.

And that's it!  Get started with these steps as your basics for wedding photographer SEO.  Keep reading for a few frequently asked questions and how you can get more help.
Wedding Photographer SEO Frequently Asked Questions
How many images should I put in a blog post?
I use 2 images minimum in most blog posts.  Images help users stay more interested and scroll through your written content.  Optimized images can also help your blog post rank higher on Google.
If it's a wedding recap post, you probably want to use a LOT more. I like 30-50 images max for wedding recap blog posts. Ideally, if you have a ton of photos on a page or post, you would add lazy loading to your site, which means images not on screen don't load until you scroll down.
Should I use geotags or EXIF data on my images to help with SEO?
So far, no SEO study from a resource I trust has shown that geotagging images or adding EXIF data significantly helps SEO.  Spend your time writing great descriptive filenames and alt text instead.
More SEO Tips for Photographers
If you're ready to keep learning more SEO basics for photography websites, check out these articles next:
SEO Services For Wedding Photographers