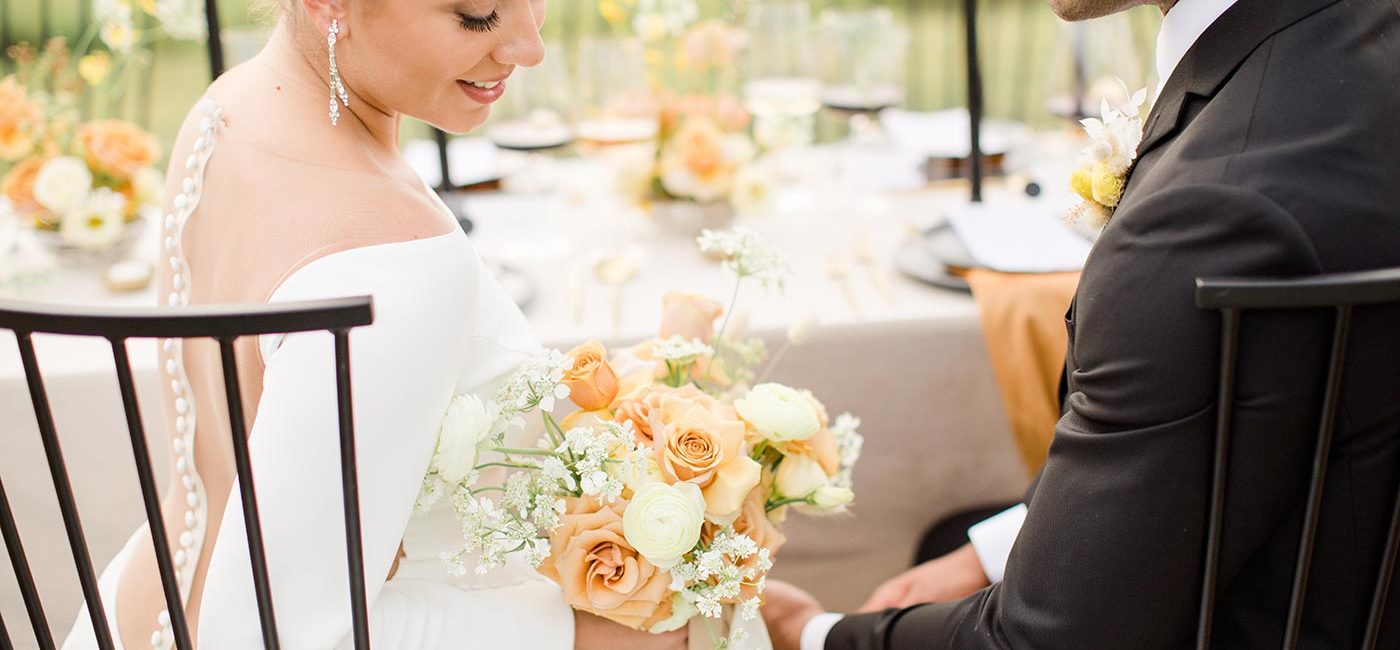 How to Respond to Positive Reviews (Wedding Industry Examples!)
So you've received a positive online review from a client.  Woohoo! Now the question is… what do you do with it?
Do you respond at all?  Thank the client privately?  Why does it matter?
The big deal is—positive online reviews are absolute gold for your marketing.
A study by BrightLocal showed that at least 82% of people read online reviews for local businesses.  So we want to make sure that those readers are impressed—not only with your clients' reviews but also with your responses.
Why Should I Respond to Positive Reviews at All?
Not monitoring your online listings and replying to your reviews is absolutely a marketing mistake.  Here's why.
People are watching
Of those people who read reviews, the BrightLocal study found that 97% also read the business' response to online reviews.
Potential clients want to see how you respond to feedback.  Are you calm, collected, and helpful about negative reviews?  Are you appreciative and enthusiastic about positive reviews?
Review responses might be a couple's first peek into how you truly treat your clients.  They will be reading, and they will notice if you ignore or write something really generic and impersonal in response to your positive reviews.
You may get more reviews and better reviews
A study of over 20 million reviews in the travel industry showed that good review responses can actually encourage more positive reviews.
That definitely makes sense to me!  If a past client sees that you truly appreciate and take time to respond to your positive reviews, they are probably more likely to leave you a good one.
On the flip side, if a client sees that you have several reviews and have never responded to them, they might assume you don't care all that much.
So write a good, thoughtful reply to your positive reviews in order to encourage more positive reviews in the future.
It may help your SEO (search engine ranking)
Google actively encourages business owners to reply to all reviews.  To appeal to Google, I like to do what they encourage ?
While I don't have any hard evidence of this, I believe responding to your reviews may help your Google listing to show up higher and more often in searches.
How Exactly to Respond to Positive Reviews in the Wedding Industry (3-step template)
Not quite sure what to say?  These 3 steps will do the trick every single time.  Follow the steps to write something unique for each client review.
Step 1: Thank the reviewer, using their name.
This shows that you're actually grateful for their time, and that you read and noticed who the review is from.
"Michael, thank you so much for your positive review, and for choosing me as your wedding photographer."
Step 2: Add a positive personal detail, something you liked about the client
Show that you remember and were personally invested in their wedding day.
Mention their partner's name too.
This is critical to showing prospective clients the real connection you have with each of your clients.  Weddings are not oil changes.  You can't write a generic, impersonal response and expect readers to think you really care.
☹️ :

? :
"I absolutely loved working with you and Ashley last fall.  You and your families were such a joy to be around, and I am so grateful for the opportunity to share your wedding day with you."
Step 3: Wish them all the best
Share your well-wishes, just like a friend would.  They're married now!
Bonus points for ending with your name, so the review feels really personal.
"Wishing you all the best, and I hope to see you again soon!

Cheers,
Sara"
Examples of Wedding Pros' Real Review Responses
Need more examples of good positive review replies?  These are real replies from wedding pros who are killing it with online reviews!
Wedding Planner review responses
Marva at Chic Bahamas Weddings writes some of the best review replies on the internet:

Other examples:


Wedding photographer review responses:


I am a collector of good review replies ?.  I'll keep this post updated as I find more great responses that you can use as inspiration (send me any that you see!).
Replying to your online reviews is part of great marketing and great SEO.  Don't skimp on this important final step in your client experience!
Working on your reviews?  You might also like: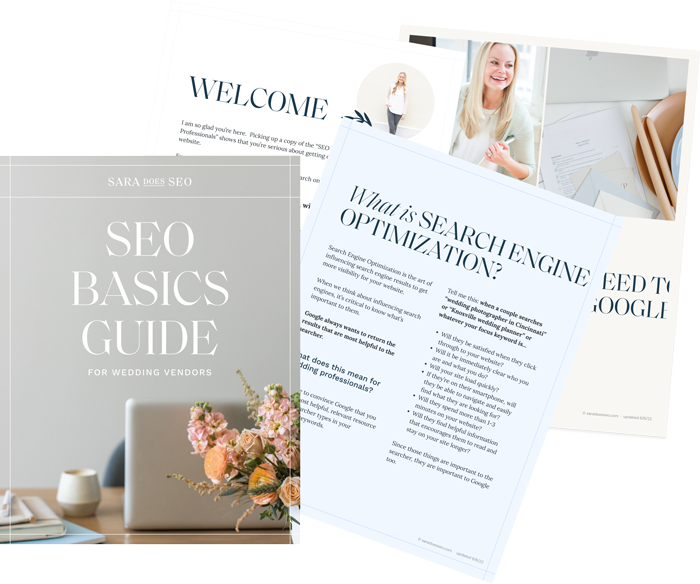 The SEO Basics Guide for Wedding Professionals
Get instant access to my top SEO tips, including only what's working right now.
Every creative wedding pro needs a geeky best friend. Let me help you and your work get found online.