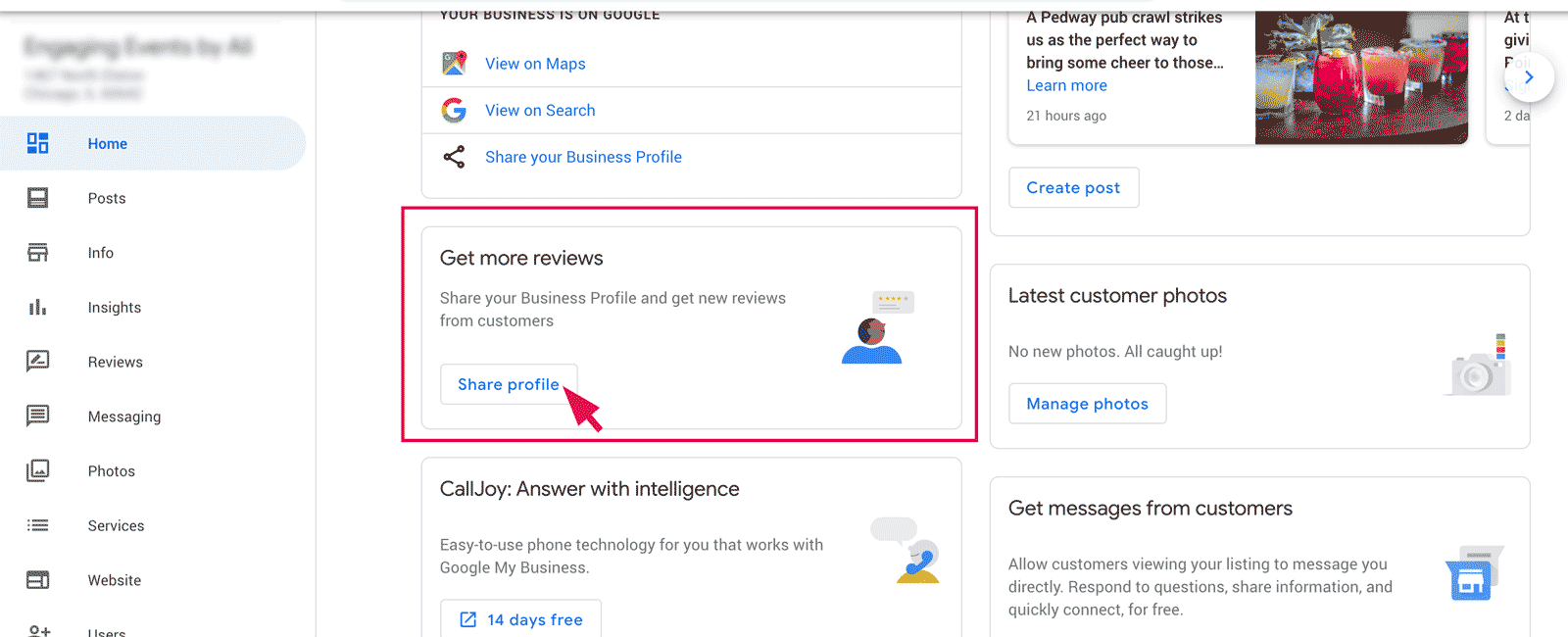 How to Get a Review Link for Google My Business [Updated for 2022]
So you want to get more Google reviews. Great idea!
To make reviewing easier for your customers, the best thing you can do is generate a Google review link that goes straight to your Google My Business listing.
Thankfully, it's easy to get a Google My Business link to reviews. You do not need to use an online Google My Business review link generator, because your link is available right in your Google My Business dashboard.
I'm going to dive right into how to get a unique link for you, and then let me share why this is so critical for your SEO and online reputation.
How to Get a Google Review Link – in Google My Business
Log in at business.google.com
Find the right listing. If you have multiple listings, select the one you want a link for.
Go to the Home tab. On the "Home" tab, you're going to see LOTS of boxes. Scroll down to find one that says "Get more reviews." In that box, click the "Share profile" or "Share review form" button.
Copy your link from the popup. A popup will appear with your FULL Google review link! This is the one you want. This link will take a customer to your listing and immediately pop up the review box.

Copy and paste this link and email it to yourself for quick reference.
Send it to a few past clients to get more reviews!
Once you have a Google Review Link, what do you do with it?
It's SO tempting to take your new review link and blast out an email to everyone you know, asking for reviews.
Full stop!  Do not send out a mass email.
When you get a bunch of reviews on the same day, you have two problems:
It may look strange and abnormal to future visitors of your listing. "This business got all 12 of their reviews just last week? That doesn't seem right…"
Google may flag the review activity as suspicious and filter out some of the reviews. You've wasted your time and your client's.
Instead, do this:
Make a list of the people you'd like to request reviews from. This can be anyone who has had a genuine experience with your business.
Ask 3-5 of them per week for reviews, so the reviews slowly and naturally trickle in over time.
> For more tips, check out my article 3 Easy Ways to Get More Google Reviews
Why Reviews Matter for SEO
Do you want your business to show up higher on Google? Make sure you have reviews on your Google My Business listing.
Numerous local SEO studies have shown correlation between number of reviews and higher rankings on Google. This study from Local SEO Guide said "Reviews are obviously a driving factor of ranking in Google My Business pack results."
So if you are working on your SEO, getting more high-quality reviews is critical. And the key to getting more online reviews is making it EASY for your customers.
Using Your Review Link to Get More Reviews
When you ask for reviews, you want to make it as easy for your customers as possible.
If you just ask customers to "go review me on Google," they may not know where to go and may not bother. Instead, email them a link that goes straight to the review box on your Google My Business listing.
As an SEO consultant for the wedding industry, I always generate a review link for my clients so they can easily ask for reviews from each and every customer they have. I've seen that the businesses that get positive reviews regularly have a system for asking for reviews after every experience. Make that you, too!
Help me keep this post up to date!
Google likes to change things on us all. the. time. 😉 A prior version of this article detailed how to set a profile short name, but this feature has been discontinued. I'm committed to keeping this post up to date, so please comment below if you notice this article is no longer accurate. Last updated: September 16, 2021.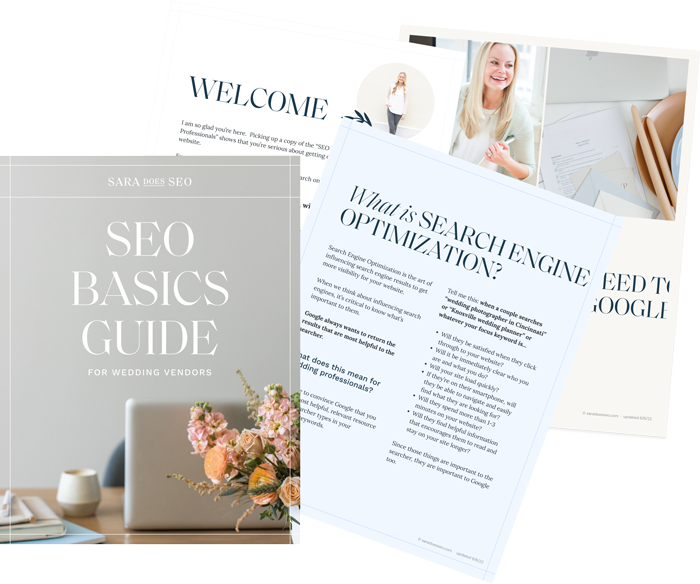 The SEO Basics Guide for Wedding Professionals
Get instant access to my top SEO tips, including only what's working right now.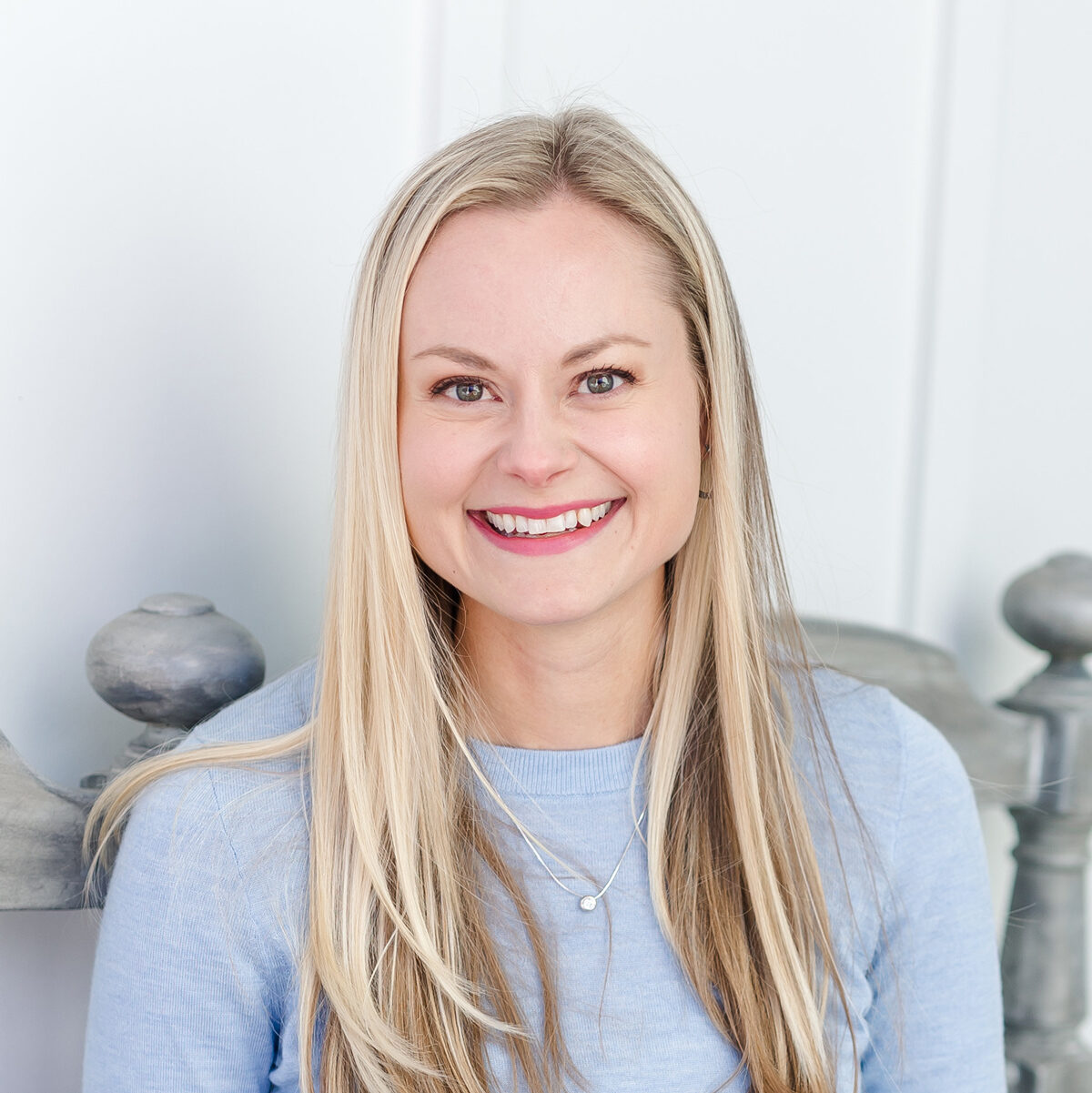 Every creative wedding pro needs a geeky best friend. Let me help you and your work get found online.