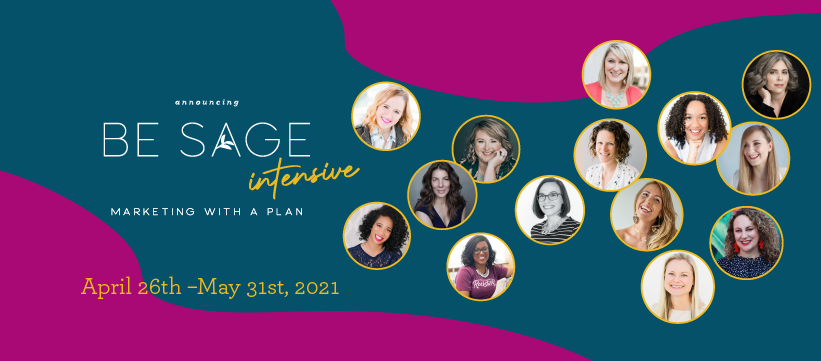 Be Sage Intensive: A Marketing Plan for Your Wedding Business
Do you ever feel like there are 29384203984 different ways you can market your wedding business?
Instagram, Pinterest, YouTube, networking, PR, paid directory listings, and of course SEO… it's a lot to wade through.
If you are looking for help crafting the right marketing plan for your business, I wanted to share with you a really special marketing coaching opportunity called the Be Sage Intensive.
The Be Sage Intensive is led by the amazing Michelle Loretta of Be Sage Consulting.  It's 6 weeks of immersive planning, led by Michelle and supported by some of the best marketing specialists in the events industry.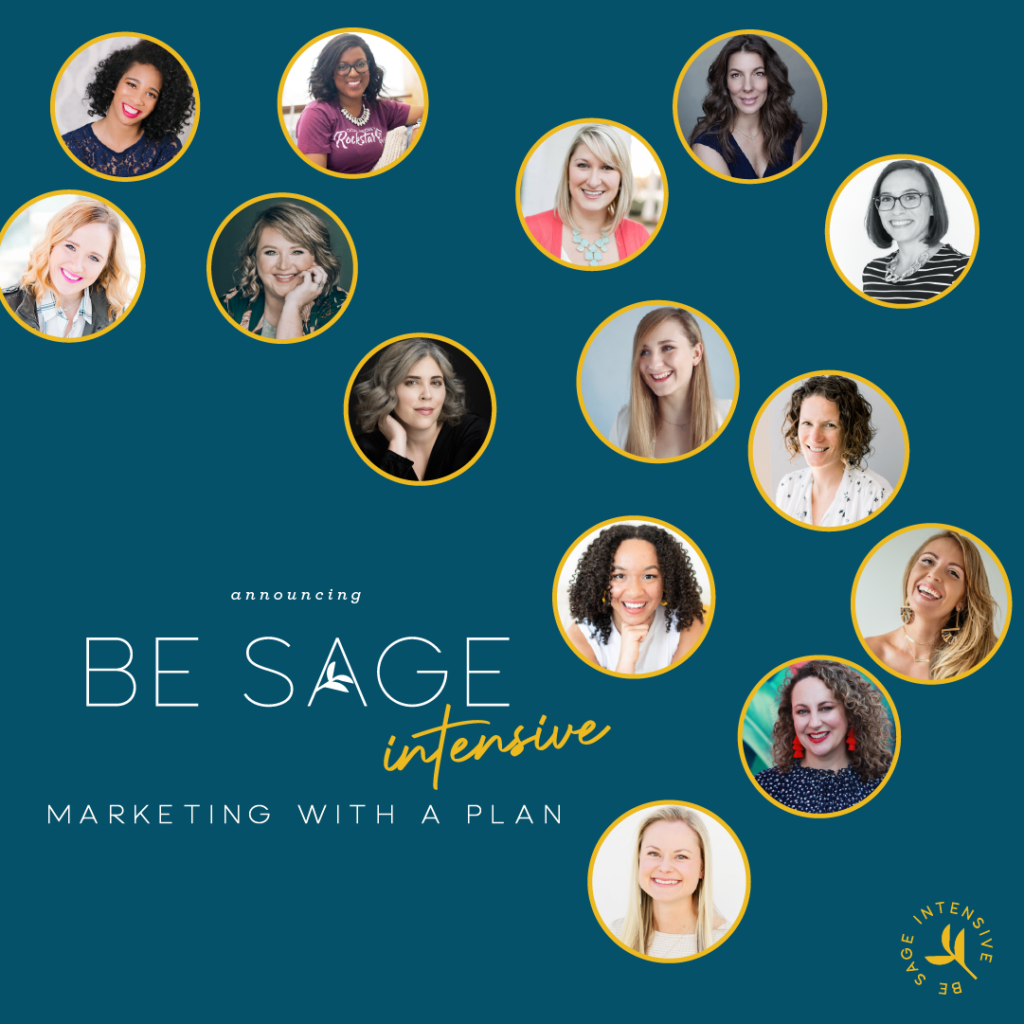 I've had a peek at the planning behind the scenes, and I want you to know this is SO NOT a virtual conference or summit.
Michelle is one of the best business minds in the events industry, and she's put together something truly special.  It will include 6 weeks of marketing education, as well as actionable coaching on what will really make a difference for you.
You'll leave with a marketing plan that will give you clarity on how you'll promote your business over the next year.
Find Out More About Be Sage Intensive
Benefits of Joining Be Sage Intensive
Community
Along with writing a marketing plan, you'll part of the Be Sage community worldwide. NOPE – not another Facebook group. This is an actual community platform for sharing ideas, troubleshooting struggles, and putting action on your big ideas. You'll be engaging with marketers everywhere to learn their best practices and share yours.
Access to the Best Educators in the Events Industry
Michelle has hand-picked 14 educators to cover everything from SEO (that's me!), Instagram, Pinterest, YouTube, networking, PR… and so on! We'll be creating a plan TOGETHER for EXECUTION… So that you can get more from the time and money you spend on marketing your business.
Masterminding
All Be Sage Intensive participants will be coming together weekly to mastermind, create, and share success or best practices for improving your marketing efforts.
Coaching with Michelle Loretta
Let Michelle be your honest guide in helping you determine what is going to move the needle for you. You'll end the intensive with a comprehensive marketing plan and clear steps to follow to reach more wedding clients.
Ready to learn more?
Find Out More About Be Sage Intensive
This post contains affiliate links, and if you sign up using my link, I may receive a commission.  Please know that I only promote opportunities and products that I find truly valuable.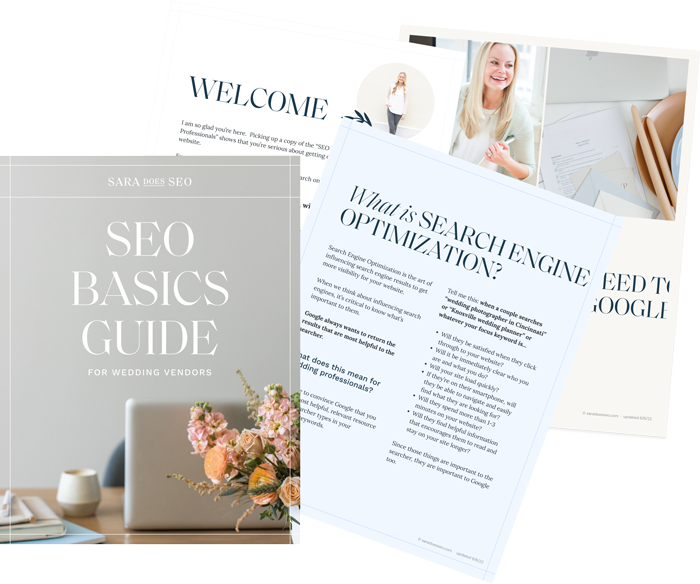 The SEO Basics Guide for Wedding Professionals
Get instant access to my top SEO tips, including only what's working right now.
Every creative wedding pro needs a geeky best friend. Let me help you and your work get found online.