How to Format a Blog Post (so people actually read it)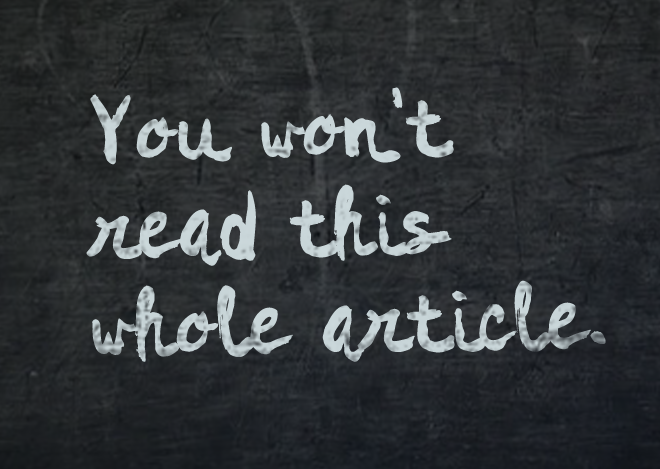 The truth is, you probably won't read all of this article.
Nothing against you. I'm sure you're a really thorough and attentive person. You probably proofread every email twice, right?
I'm just lumping you into statistics. The studies show that most visitors scroll through only about 50-60% of a blog post.
This can seem like a big problem if you're a business owner who wants to share awesome, helpful information online. How do you get people to actually read your blog posts?
The secret: If you want people to actually read your blog post, make it dead simple to skim.
Here are my top tips for formatting a blog post that users will actually want to read (or at least skim all the way through).
Use short sentences and short paragraphs (sorry Dr. Truffin!)
It's time to forget what your English teacher taught you.
My English professor in college, Dr. Truffin, loved long, impactful paragraphs. Bring on the conjunctive adverbs and series sentences! Make it deep and make it count! Make sure to explain your thesis!
Not on the web, guys.
The most readable content on the web uses short sentences and short paragraphs.
For readability, keep sentences to keep to two lines or fewer. For paragraphs, limit yourself to three lines or fewer.
You can even make one sentence its own paragraph for emphasis.
Really, I promise it's OK.
Use headings
Headings are the perfect way to create skimmable sections of content in your post.
When you break your post into sections with different headings, readers can quickly scan to find the section they're interested in reading. Or they can get the gist of the article without reading the whole thing.
As an example, see this post, where I broke up each tip into its own section with a helpful heading. Even if you aren't reading this text right now, you can still see at a glance what my top tips are.
For bonus points, make your headings useful and give the information away there. I could have started this section with a teaser heading like "Break it up" instead of "Use headings." But that wouldn't have helped the skimmers learn something actionable from this post.
Use bulleted or numbered lists
Readers love lists.
Here are 5 reasons to use a list in your blog article:
Lists are simple to write
Lists create welcoming white space in your article
Lists draw the reader's eye down your article and cause them to stop
Lists make scanning simple
Lists give the impression of getting a lot of information with little reading
See? You read it, didn't you?
Use a numerical list when order or sequence is important and a bulleted list when it's not. Try to work a list into every article.
Use bold text for memorable phrases
No matter how much you write, you'll have a few sentences that you really want readers to remember. Help readers find your key takeaways by making the text bold.
Bold shouldn't be used to emphasize a word or couple words. In fact, it's a huge, huge waste to bold text that isn't skimmable (ie, don't do what I just did). I really prefer to use italics for emphasis.
Bold should be used to bring attention to your most important, full ideas.
In the Supercharge Your Writing course, Sean McCabe suggests only bolding a phrase if it is something that you would tweet out to your followers. I love that advice.
So use bold sparingly, only for your best, most tweetable lessons.
Use relevant graphics and images
In the same study referenced above, researchers found that web visitors tended to scroll through 100% of an article if it contained images and videos throughout.
Yes, that's just scrolling—not reading—but it's still useful.
Encouraging readers to scroll means they'll likely pick up on more of your message. They'll also be more likely to click another link in your website footer or see your call to action.
Everything to keep the visitor engaged helps, so try to find relevant images or create visual graphs or infographics of your data. Then insert them throughout the article (not just some gallery at the bottom).
Give photos helpful captions
This one is something I learned working on the high school newspaper (thanks Mrs. Finegan!).
While people may only skim your article's body text, they're likely to look at the photos and thoroughly read the captions.
So always write captions that fully explain both the photo and the key idea represented in the photo. Don't assume anyone looking at your in-text photo has actually read the paragraph next to it.
The data suggests that you're probably not reading this anymore, but here's my best advice on blog formatting anyway. Don't take people's tendency not to read personally.
Your job in writing your article is to help your reader learn something.
Yes, you'll probably spend a lot of time writing text that a majority of visitors won't even read. But that doesn't mean you should try to trick or lure them into reading. Give them the helpful lessons wherever they skim.
Use headings, lists, bold text, and photos to get your message across. People will appreciate it and reward you with a valuable Like, Tweet, Share, or Comment.
(right?)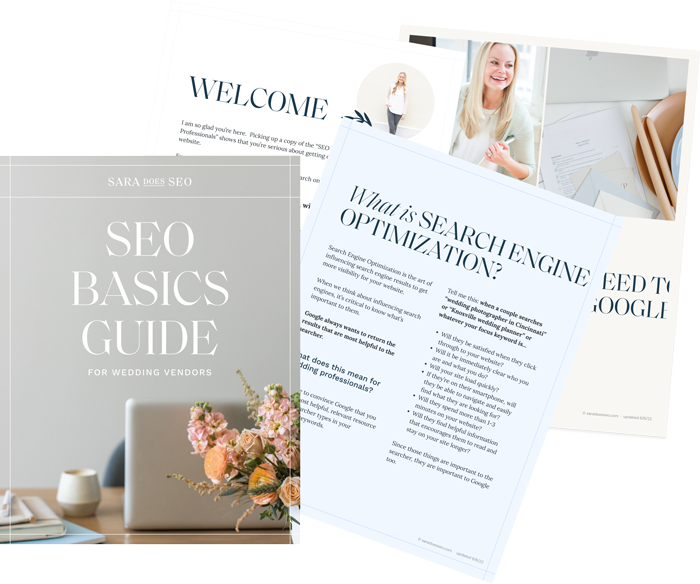 The SEO Basics Guide for Wedding Professionals
Get instant access to my top SEO tips, including only what's working right now.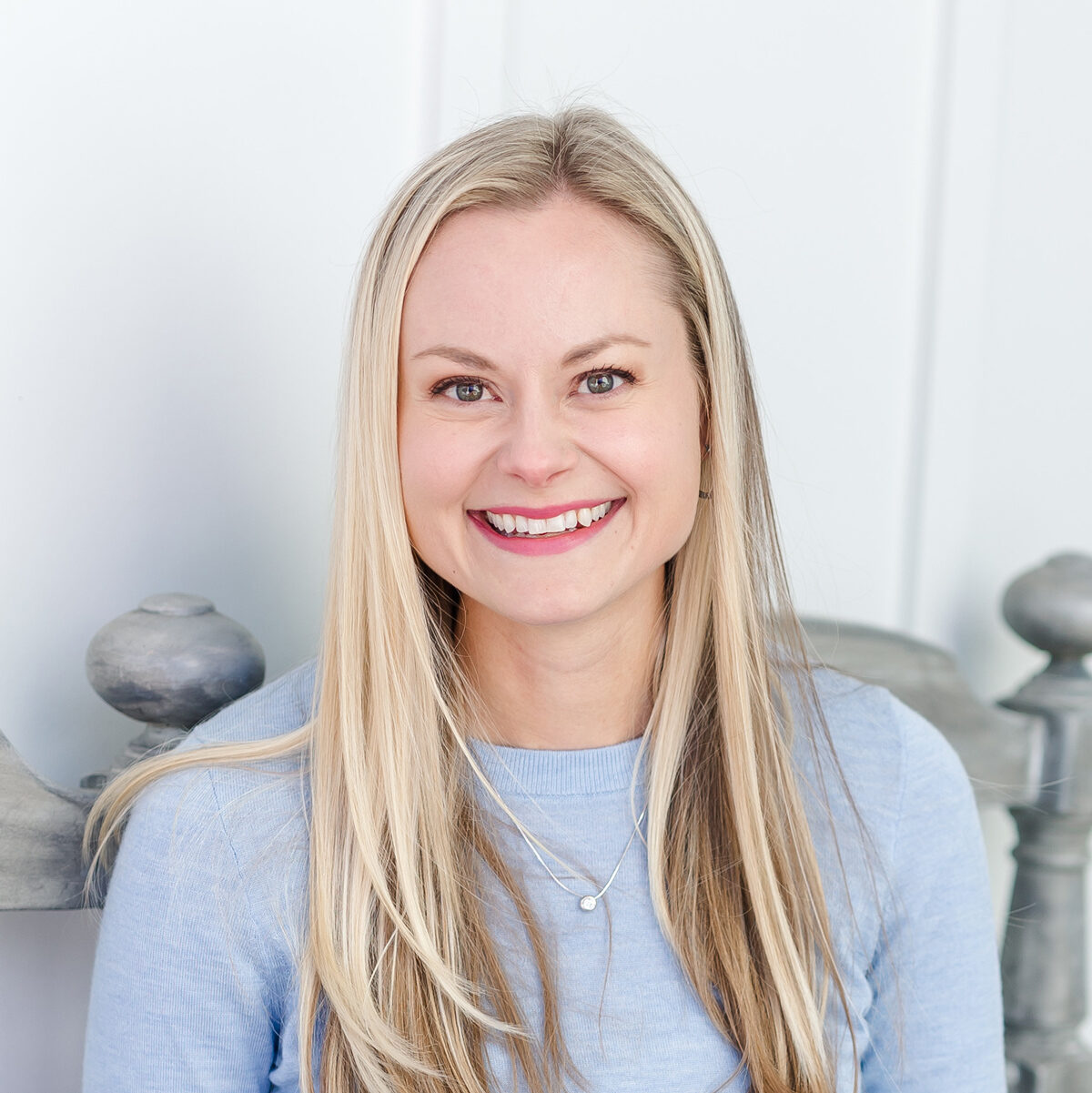 Every creative wedding pro needs a geeky best friend. Let me help you and your work get found online.