4 Best Showit Website Templates for Wedding Pros
Dang, there are a lot of options for Showit website templates for wedding professionals. Just looking at them, it's hard to figure out which have the features you need and why some cost more than others. And then beyond that— which Showit templates are actually good for SEO?
As a wedding SEO specialist, I care not only that your website is beautiful, but also that it gets found on Google. I have worked on hundreds of Showit websites, using Showit templates by dozens of different designers.
And I have… opinions 😉 Not all Showit designers know a lick about SEO, and many don't care about setting up their templates to get you traffic.
I want to steer you in the right direction and narrow down your options.
In this post, I've hand-picked my favorite Showit website templates for wedding pros— wedding photographers, planners, and florists. (Curious why I chose these? Read my criteria, must haves, and deal breakers)
Best Showit Website Templates for Wedding Professionals
Magnolia
$500 from Alex Collier Design (get 10% off with the code SARA10) – view the demo
Sophisticated, romantic, elevated
If you've come to one of my SEO Lunch & Learns or trainings, you might have seen the Magnolia template by Alex Collier. I love using this template when I need to show a website example, because it is so customizable, with great templated elements for SEO.
What I love about this template:
It's affordable! At $500, it is the most wallet-friendly template on this list
Over 440 words on the home page (as it's designed in the demo)
Unique slider of vertical images at the top of the home page— so great to show off a variety of your best work
Alex obviously thought about keywords for SEO and where you should put them on your site
*Bonus: Alex has a service where she will set this up and customize it for you!
Cons:
Not many cons, but the body font size is a bit small. I generally recommend a minimum body font size of 16px for readability— this is what Google's Lighthouse tool used to recommend. I'd recommend bumping this up to 16px when you customize it.
It doesn't look like this template includes a gallery layout for individual galleries
Vesper
$1250 from TONIC (get 15% off with the code SARADOESSEO) – view the demo
Clean, editorial, type-forward
If you are in love with TONIC Site Shop's modern design style and catchy marketing, Vesper is my pick for their best Showit template for wedding pros. This template is for you if you want a more editorial-style design with neutral colors and bold font choices.
What I love about this template:
Keyword clearly incorporated in the home page design
Good number of words on the home page, with several paragraphs nicely designed to incorporate text without feeling text-heavy
Really unique image layouts that break the common grid layout
Thoughtful and eye-catching animations as you scroll
Beautiful use of testimonials throughout
Cons:
Like many of TONIC's templates, this one is a mess of heading styles. You'll need to fix the text properties for heading styles and make sure you don't type your headings in uppercase.
The hamburger menu icon in the upper left corner is not in an intuitive location and may be hard to see depending on the background photo
Fleur & Palm
$1395 from Ideaction Consulting – view the demo
Bold, modern, smart
If simple and neutral is not your style, check out Fleur & Palm! This Showit website template from the sales experts at Ideaction Consulting stands out because it is a template based on wedding industry sales psychology. Basically, it is designed to sell your services for you.
I would highly recommend this template if you're planning to write your copy yourself. It's the only template I know of that comes with a guided coursebook and on-page prompts to help you write compelling, on-brand sales copy for your site.
What I love about this template:
Designed with 600+ beautiful words on the home page (AND the final template comes with prompts to tell you exactly what to write in each section!)
I am obsessed with the single page gallery layout, which has space to write great SEO-optimized content about your best work
Every bit of this is designed to convert visitors into inquiries
While the price is on the higher side, Ideaction includes so many helpful resources to help you get it done!

Copy prompts and guidance on exactly what to write
A cheat sheet on how to select your best images
Monthly office hours with their team (ask your copy and Showit questions and get answers from Head Copywriter, Katy Taylor Jacobson)
Cons:
This template is laser-focused on Ideaction's framework for sales on its main pages. So, it doesn't include extras like an Instagram landing page.
If you like the idea of getting lots of copy guidance with your template but this one isn't your cup of tea, check out all of Ideaction's templates.
Lavender Lane
$500 from Alex Collier Design (get 10% off with the code SARA10) – view the demo
Elegant, timeless, welcoming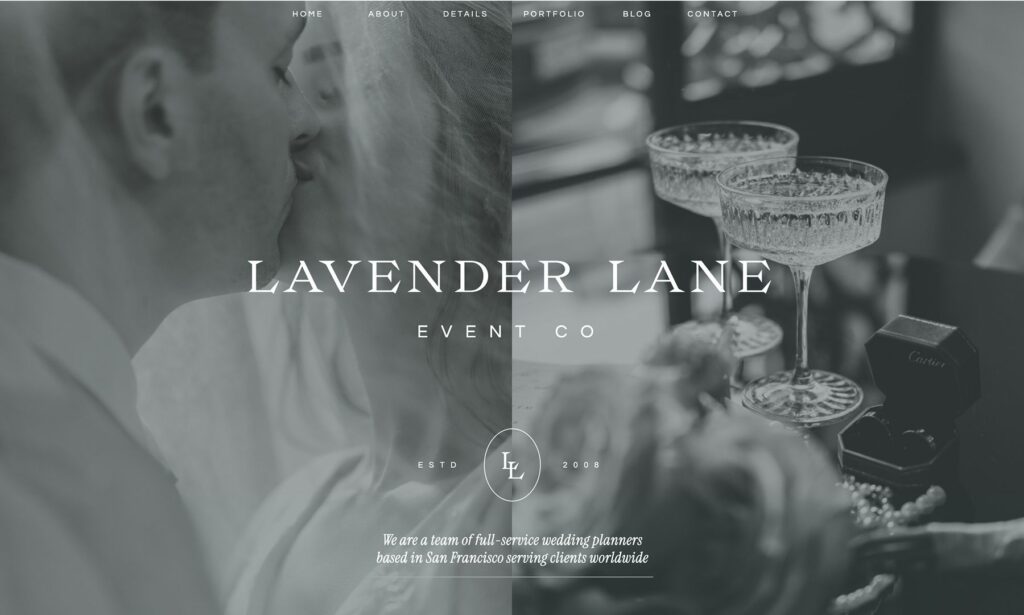 If you are looking for a Showit template for wedding planners, stop right here— Lavender Lane is the one.
Lavender Lane was so thoughtfully created with wedding planners in mind. Its large images and unique image layouts will show your work beautifully. While this template could be customized for other types of businesses, it so closely follows the content most wedding planners want that I bet you could set it up in just a few hours.
What I love about this template:
The design does the almost impossible of marrying "we're fancy" with "we're warm and welcoming"— without relying on over-used handwritten fonts
Alex provides thoughtful places for keywords on the home page and in the footer
Easy-to-use navigation menu that isn't hidden behind a hamburger icon
Excellent use of mostly vertical images— Which is what most high-end photographers seem to provide
The blog post template is gorgeous, with a simple, not-distracting sidebar design
Strong calls-to-action built into the design. I love the inquiry button in the footer
The best template from a technical SEO perspective— Alex is meticulous with text properties and heading styles
Affordable!!
Cons:
I wish it included a single page gallery option, instead of embedding all galleries on the Portfolio page.
Best Showit templates by wedding category
Showit templates for wedding photographers
Showit templates for wedding planners
Showit templates for wedding florists
Want to know more about why I chose these as the best Showit templates?
Nope, it's not just because they're pretty (and that shouldn't be why you choose your template either!)
Here were my selection criteria:
Must include a home page that incorporates 300+ words of text
Must include testimonials throughout
Must be image forward (the wedding industry is visual!), incorporating both horizontal and vertical images
Must feel fresh and not outdated
Must come from a company that provides support – no free templates or templates from Etsy
Can't be over-used in the industry – some templates are just too popular. As of the publish date, we haven't worked on any of these more than twice.
Disclaimer: these templates have not been extensively reviewed for technical SEO. They may contain issues with broken links, heading styles, layer order, or other technical issues. Using them does not guarantee great rankings on Google. I highly recommend taking Wedding SEO Bootcamp while building your website, to learn how to incorporate SEO and keywords into your design.
If you are a Showit template creator interested in an SEO audit for your templates and consideration for this article, please feel free to contact me. I'd love to include more templates that follow SEO best practices.
Some of these links are affiliate links, and if I've helped you choose an awesome template, I may receive a commission on the purchase. Please be assured I've only chosen the best!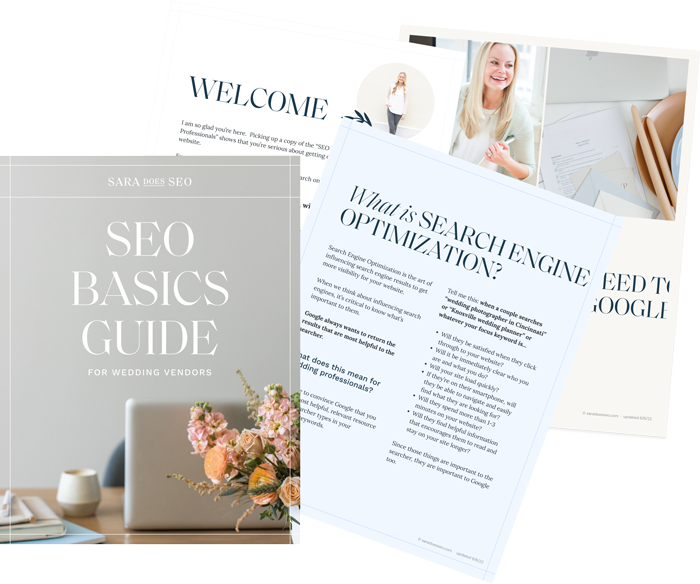 The SEO Basics Guide for Wedding Professionals
Get instant access to my top SEO tips, including only what's working right now.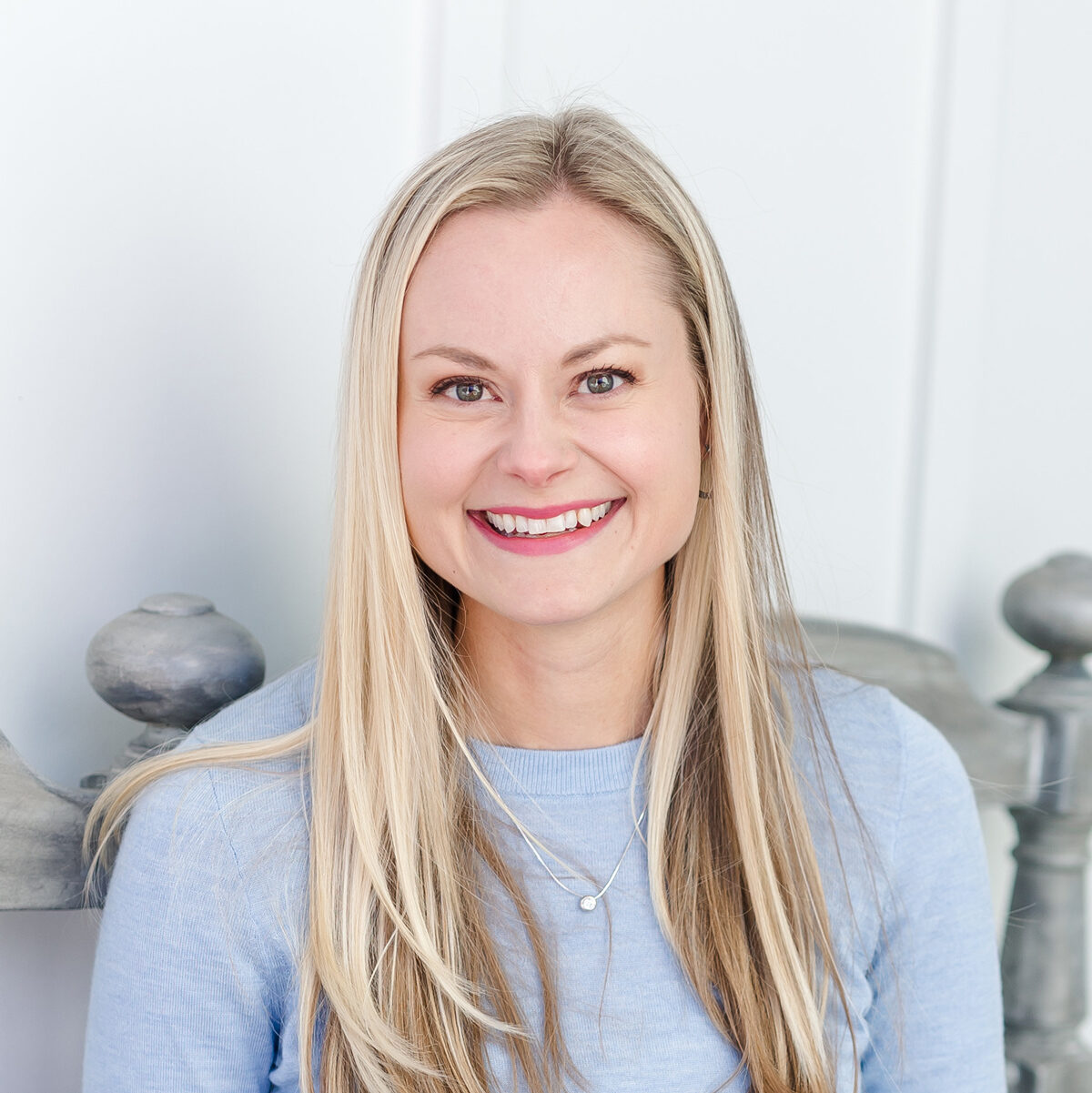 Every creative wedding pro needs a geeky best friend. Let me help you and your work get found online.