Amber Marlow, Wedding Photographer in New York City
Amber is a wedding photographer in NYC, who photographs elopements and larger weddings, both in the City and destinations.
When Amber contacted me in 2019, she was overwhelmed by wanting to work on her business and marketing.  I dove in to be her SEO guide for her Squarespace site and take some of the stress out of the process.
Through our project, I identified a lot of issues in the setup of her site, and I researched her competitors to understand their strengths and come up with content ideas.  With the changes implemented, Amber saw very quick improvements on Google.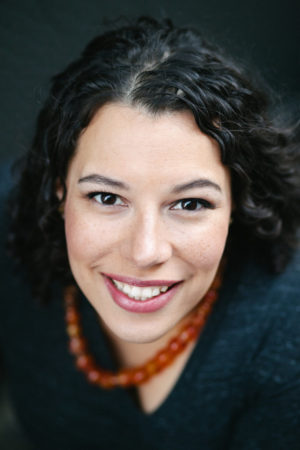 Amber's SEO Experience
One of my biggest concerns was that I would be making the Classic Mistake I've made before in my business a few times: spending a "not insignificant amount of money" on something that was supposed to fix a problem I clearly had, only to find that the solution was presented to me by someone more interested in getting my cash than helping me rework my business. The way you approached me initially—with clear, easy packages and a few solutions—completely alleviated that fear, and I knew I wanted to hire you as soon as we got to talking on the phone.
When I received the results from my SEO Roadmap, I was surprised at how comprehensive it was, and excited there were actionable items I could tackle, some right away, and some long term. That was beyond the level of thoughtful I was expecting, and affirmed my idea that real, long-term business growth is slow and steady. That said, what really blew me away is that after a few hours of work on my SEO over the course of a few days, I was seeing some of the results I wanted—and immediately getting the client inquires I wanted! And there's still road ahead to grow, too.
The best part for me is that I also acquired a skill set around SEO.  This wasn't just "here are the solutions to your immediate problem."  I received a knowledge base that I can take into other aspects of my business, too.
On top of all this, Sara, it was nice to work with you personally. You mixed warmth and efficiency in a way I hope my own clients feel, too. I honestly had been crying about the problems in my business, and reaching out to you from the "bottom" felt like a bit of a "hail Mary."  I wish I'd done it sooner, of course, but you were still exactly what I needed. One does not expect swoon over an SEO expert, but here we are. What a great feeling! You've already been highly recommended to a lot of my friends.
Amber moved from page 2 or 3 to Google's Page 1 for four of her most important keywords. In most locations, she ranks on the coveted Google Map for "NYC elopement photographer."
---
Kaytlin McCoy, Wedding & Family Photographer in Roanoke, VA
Kaytlin contacted me after going through a big re-brand and website re-design for Kaytlin Lane Photography in 2020. She told me that most of her business was coming from Instagram but since going full-time, she really needed to double her inquiries and bookings.
I was up for that challenge!
And more importantly, so was Kaytlin. Even though she told me she was awful at writing, she absolutely jumped on the blog post ideas I gave her. Together, we executed extremely quickly on every step of her SEO Intensive.
The results were staggering— Within the first month of our project, she had rocketed to Page 1 of Google for "Roanoke VA Photographer." By month 3, she was on Page 1 for 12 different keywords we worked on.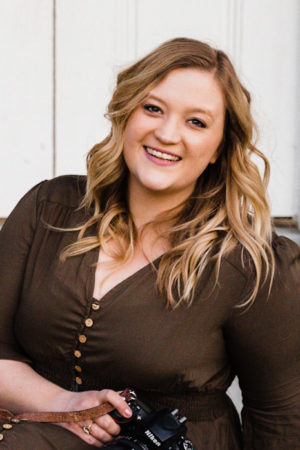 Kaytlin's SEO Experience
I had been full time for 2 years and my business was building, but slowly. I knew I was missing something. I had really focused on my social media accounts, but my web presence was lacking. I did a total rebrand and built a new website, but realized it wasn't helpful if I wasn't being seen. I started researching SEO and Google, but was so overwhelmed. I decided hiring a professional was the best route for my business!
My biggest concern was that I was clueless in the entire SEO department. I was so nervous to even talk to a professional because I figured I wouldn't understand what they were talking about or how I would incorporate what they were telling me. When I looked at Sara's website and her information I knew immediately that she would be so helpful, informative and put everything into a process I could understand!
Sara took the time to not only get to know me, my brand and understand what I was looking for, but she helped me understand what I needed in regards to my website. She gave me SO many ideas that really helped my rankings improve drastically in such little time.
The results are amazing!! I'm ranking in the top pages (and the #1 spot!!) for so many of my keywords. I'm getting so much more traffic on my website. The blog ideas that Sara suggested have brought so much traffic to my site as well. I have seen SUCH an increase in people finding me off Google! It's been incredible.
If you're considering the SEO Intensive, DO IT! It took me quite a bit of time (I'm really indecisive) to actually decide I needed to invest in this process. However, the minute I found Sara I knew it was meant to be. She is absolutely amazing, so helpful, informative and I can't believe how successful this project has been!
Just 6 months after we started her SEO Intensive, Kaytlin's traffic from Google has increased by 5x!

---
Emily Broadbent, Wedding Photographer in St Louis
Emily is a wedding photographer in St Louis, Missouri, who operates her photography business as a busy mom of four kids.
Emily lives about 45 minutes outside of St Louis but wanted to get more exposure in the city. I suggested an SEO Roadmap for her to understand what she needed to do to rank.
In Emily's SEO Roadmap, I identified a lot of keyword stuffing on her website and technical issues with broken links and text that was formatted incorrectly. I helped clean up the technical issues, while she worked on optimizing her new content and posting regularly.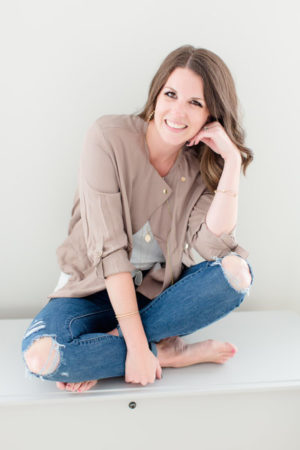 Emily's SEO Experience
Before I hired you, one of my biggest concerns was that I was doing everything wrong! I had a very general knowledge of SEO, but I wanted to make sure things were done right. I was tired of guessing and hoping!
You broke it all down, and fixed the stuff that was over my head, and then taught me what I needed to do in the future! I feel SO much more confident moving forward now! Also, the results don't lie! 😉
It is CLEAR you know the wedding industry AND how to help those of us in the industry! I also felt like I was working with and talking to a friend! That makes everything so much easier, AND so much more fun!
So far, things are showing up on page 1 of google (which I did NOT expect this soon!). I learned the steps I needed to take each time I blog, and I'm actually not overwhelmed by it anymore!!
Sara is THE person to work with if you are in the wedding industry, and want to get your SEO on track! Figuring out SEO had been on my mind for years, and I always put off figuring it out because it was so time consuming and I just didn't have the time or energy. BUT, Sara bridged the gap, and now I can handle what I need to! She set me up for SEO success! WORTH IT!!!
Just two months after our work together, Emily has jumped up 5 pages on Google for the keyword "St Louis Wedding Photographer" (and climbing!) and ranks on page 1 for four other tracked keywords.
---
Katelyn Stanis, Wedding Vow and Speech Writer
Katelyn Stanis is the owner and creator of Wedding Words, a wedding vow and speech writing service. She helps tongue-tied couples from across the world tie the knot through one-on-one custom wedding vow writing and wedding vow editing.
Since Katelyn can work with clients all over the world, getting found on Google was a huge opportunity for her to connect with clients who were looking for help with their wedding vows, toasts, and speeches.
With Katelyn's amazing writing skills, I knew she just needed a keyword and content plan, plus training on how to optimize a blog post for SEO. She executed on her plan with incredible results.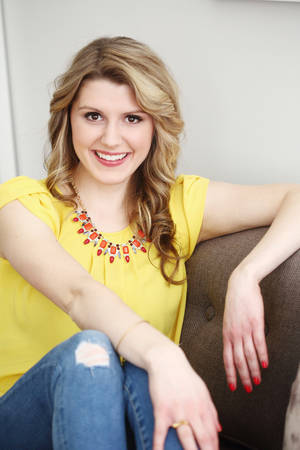 Katelyn's SEO Experience
When everyone told me to invest in SEO, I wasn't thrilled. I wanted instant gratification and SEO is a long-game. But after investing way too much money into Facebook ads, Instagram ads, and other forms of marketing where I saw little to no return, I decided to see if I could rank organically on Google for some of my top keywords.
Sara was the answer to my SEO wish!
I wanted someone who could break down complex SEO concepts into layman's terms. I wanted someone responsive, who I didn't have to micromanage, and who knew way more than I ever could about SEO.
I also wanted someone who didn't just see my business as another client that could be treated with a cookie-cutter approach. I wanted someone who was passionate about what I do so they could be truly strategic for me. I wanted someone who would listen to my goals and then wow me with clear and actionable roadmap custom for my business.
Sara delivered on everything I wanted and more! If you are ready to get way more leads with the lowest amount of investment compared to other marketing channels, hire Sara now! You will not be disappointed.
Katelyn has increased her search engine traffic by more than 12x since her SEO Roadmap 10 months ago. She recently left her job to do wedding vow and speech writing full time.
---
Jainé Kershner, Wedding Photographer in New York & the Hamptons
Jainé is a New York wedding photographer with extensive experience in luxury weddings in NYC and the Hamptons.
Jainé came to me with a good basis of SEO knowledge and a lot of website and blog content already done. But, her rankings had fallen after she rebranded and changed her website URL.
Our goal was a technical audit of her site, plus a plan she could implement over time to rank better for keywords in New York and the Hamptons.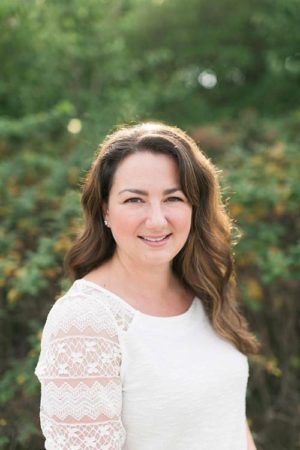 Jainé's SEO Experience
I'll admit that hiring someone to help me with SEO was a little intimidating. I had heard so many horror stories from colleagues who invested in someone but never saw any results.
When I found Sara, I was immediately drawn to her likable personality and her informative advice on Instagram. After a few weeks, I reached out to find out more about her services and during our initial phone consultation, I decided to move forward with my SEO roadmap. This was the perfect option for me because I didn't need someone to do the work for me, but I DID need someone to tell me what to do and how to properly do it – and Sara did just that!
Sara's SEO roadmap has been an incredible tool for my business. Within one week of completing my SEO roadmap, I jumped a few search pages and then within two months, I am now on the first page of Google!
I am so happy that I invested in Sara and her expertise! Sara's invaluable advice, insights, and knowledge have already made a HUGE impact on my wedding photography business and I couldn't be happier. I look forward to continue working with Sara over the course of the year. Thank you Sara!
Jainé blew me away with her tenacity in implementing all of my suggestions right away. She is now on Page 1 of Google for 8 keywords we're tracking.