Amber Marlow, Wedding Photographer in New York City
Amber is a wedding photographer in NYC, who photographs elopements and larger weddings, both in the City and destinations.
When Amber contacted me in 2019, she was overwhelmed by wanting to work on her business after a tough year.  I suggested she start with an SEO Roadmap for her Squarespace website.
In the Roadmap, I identified a lot of issues in the setup of her site, and I researched her competitors to understand their strengths and come up with content ideas.  She implemented many of the changes I suggested immediately, and saw very quick improvements on Google.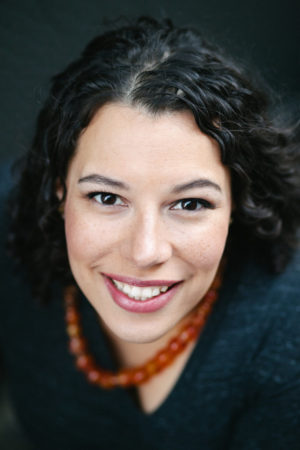 Amber's SEO Experience
One of my biggest concerns was that I would be making the Classic Mistake I've made before in my business a few times: spending a "not insignificant amount of money" on something that was supposed to fix a problem I clearly had, only to find that the solution was presented to me by someone more interested in getting my cash than helping me rework my business. The way you approached me initially—with clear, easy packages and a few solutions—completely alleviated that fear, and I knew I wanted to hire you as soon as we got to talking on the phone.
When I received the results from my SEO Roadmap, I was surprised at how comprehensive it was, and excited there were actionable items I could tackle, some right away, and some long term. That was beyond the level of thoughtful I was expecting, and affirmed my idea that real, long-term business growth is slow and steady. That said, what really blew me away is that after a few hours of work on my SEO over the course of a few days, I was seeing some of the results I wanted—and immediately getting the client inquires I wanted! And there's still road ahead to grow, too.
The best part for me is that I also acquired a skill set around SEO.  This wasn't just "here are the solutions to your immediate problem."  I received a knowledge base that I can take into other aspects of my business, too.
On top of all this, Sara, it was nice to work with you personally. You mixed warmth and efficiency in a way I hope my own clients feel, too. I honestly had been crying about the problems in my business, and reaching out to you from the "bottom" felt like a bit of a "hail Mary."  I wish I'd done it sooner, of course, but you were still exactly what I needed. One does not expect swoon over an SEO expert, but here we are. What a great feeling! You've already been highly recommended to a lot of my friends.
Amber moved from page 2 or 3 to Google's Page 1 for four of her most important keywords. In most locations, she ranks on the coveted Google Map for "NYC elopement photographer."