Wedding Blog Template
A Fill-In-The-Blank Template For Wedding Blog Posts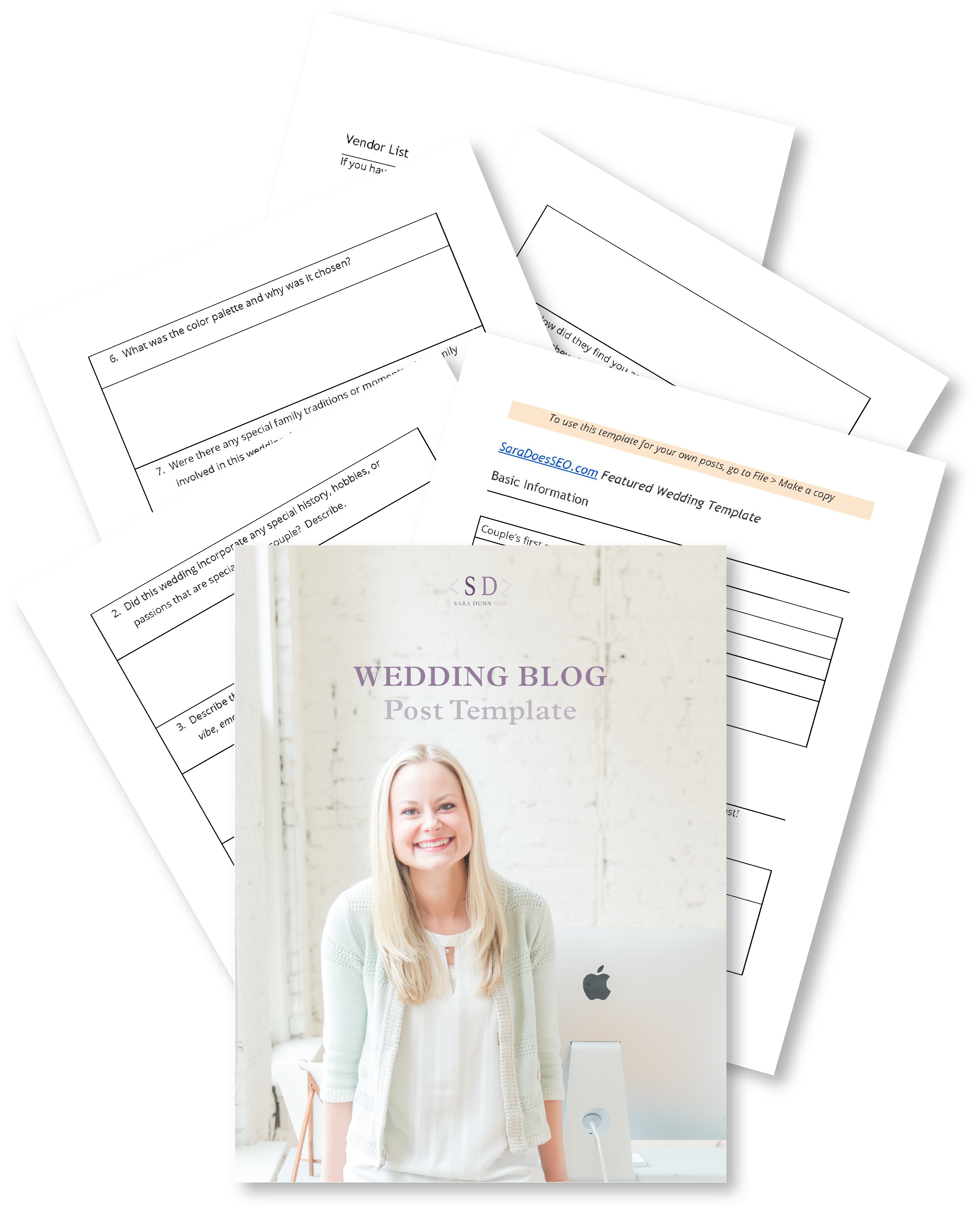 Stuck staring at a blank screen when you need to start a wedding blog post?
The "Featured Wedding Blog Post Template" gives you an easy fill-in-the-blanks template for real wedding blog posts!
This is the exact 12-question questionnaire I send clients when we write SEO-optimized featured wedding blog posts for them.
Answer just 4 to 7 of the questions in this template, and you'll end up with a killer blog post!
Yes, this template helps even if:
It's been months (or years!) since this wedding

You can't remember what was even unique about it

A blank document totally makes you freeze-up

You just want to get this post up and check it off your list
Even better, you can duplicate this template for every blog post in the future. It's the perfect resource to help you get good, unique, interesting blog posts done.
Download the Featured Wedding Blog Post Template:
Hey, I'm Sara Dunn
I like to call myself the "geeky best friend" to creative wedding pros.  I specialize in helping wedding businesses get found on Google, get more visibility from engaged couples, and get more inquiries (for free!).
I spent years doing digital marketing for large businesses before I realized that it's the creative entrepreneur who really needs a tech geek on their side.  Since then, I've applied big-business lessons to optimize over 100 wedding websites, resulting in thousands of more website visits for my clients and students.
My no-tech-speak approach to SEO has been featured by Honeybook, Special Events, WIPA, Wedding MBA, Wedding Industry Insider, and more.