A Fill-In-The-Blank Template For Wedding Blog Posts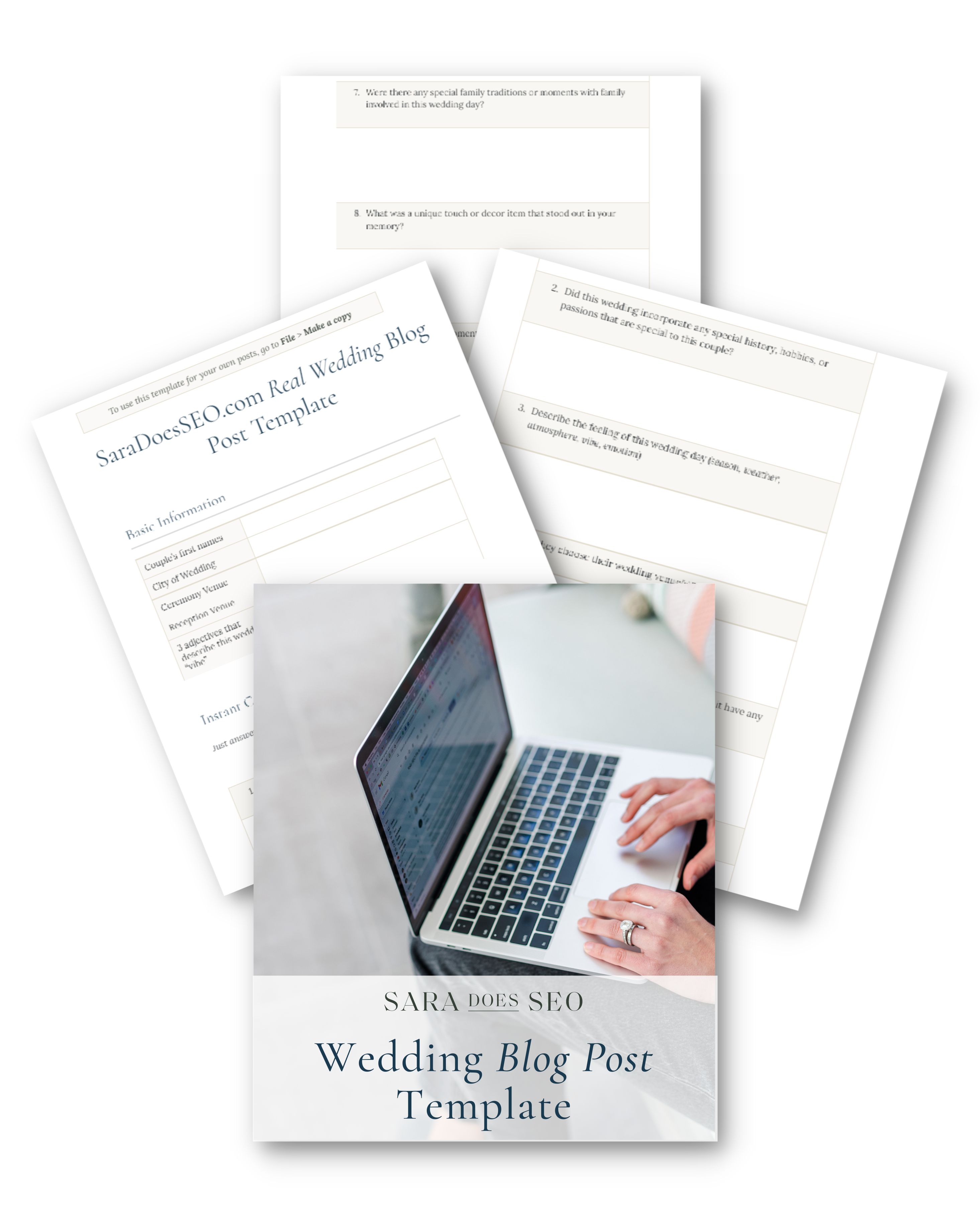 Stuck staring at a blank screen when you need to start a wedding blog post?
The "Featured Wedding Blog Post Template" gives you an easy fill-in-the-blanks template for real wedding blog posts!
This is the exact 12-question questionnaire I send clients when we write SEO-optimized real wedding blog posts for them.
Answer just 4 to 7 of the questions in this template, and you'll end up with a killer blog post!
Yes, this template helps even if:
It's been months (or years!) since this wedding
You can't remember what was even unique about it
A blank document totally makes you freeze-up
You just want to get this post published and check it off your list
Even better, you can duplicate this template for every blog post in the future.
This is the perfect resource to help you get good, unique, interesting blog posts done.

Download the Featured Wedding Blog Post Template: